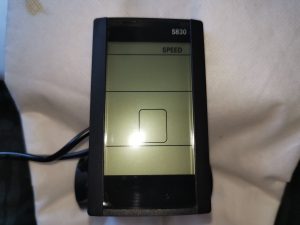 I've been doing quite a bit with eBikes of late, given the current fuel costs in the UK, so the bike I managed to get from work needed a couple of upgrades. Above is one of the best controllers I've found, an S830 model. This is very full featured, with Speedometer, Odometer, Trip counter, programmable assist power levels & battery monitoring.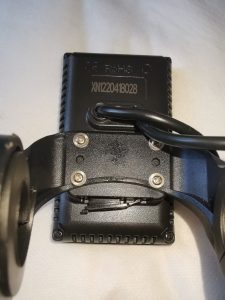 There's not much on the rear panel of the device, I'm not even sure who actually manufactures these! There's a USB port on the bottom for charging a mobile phone etc while riding. The cables are potted into the back of the casing for water protection.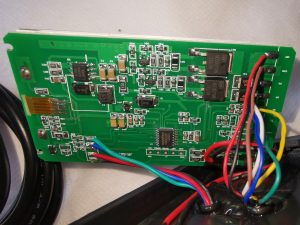 Removing the 4 screws from around the perimeter of the rear panel allows the front to come off with some peeling – there's silicone & a gasket to keep water out! The module is driven by a Nuvoton N76E003AT20 8051-based Flash microcontroller. Most of the PCB is actually taken up by the DC-DC voltage regulation to be able to handle a very wide input voltage of from around 24V – 84V depending on what battery pack the eBike has, since these are run direct from the battery. The LCD only has a few connections, so it's probably SPI or I²C controlled.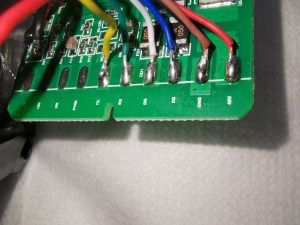 All the connections into the harness are marked on the board, which might be handy should the cable need replacing. There are also a few that aren't used at all, but all the components to support them are populated on the PCB.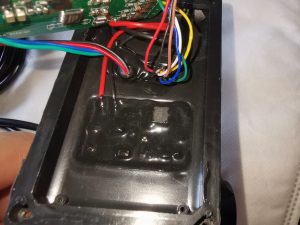 The rear panel has the sealed-in cables, and the USB port module, which is also completely potted. It's likely there's another DC-DC under that potting, given there's clearly a PCB there.