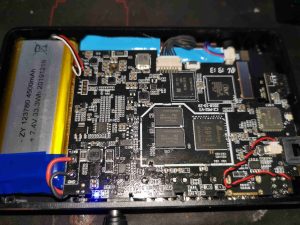 Here's a DMD Android-based projector from China. This has quite good resolution at 720p native, although the install of Android present is very outdated, and the internal battery has a very short life due to the power draw of the unit.
The top of the main PCB is above, and this has one half of the DMD chipset, and the SoC, Flash & RAM for the Android part of the projector.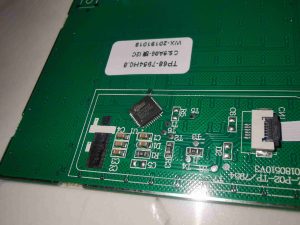 The top of the unit has touch buttons and mousepad for operation, in addition to an IR remote, the bottom of the lid moulding has the touch controller for those buttons and pad.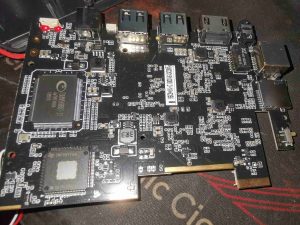 Removing the mainboard shows the rest of the chipset. The large IC at bottom left is one half of the DMD control chipset, and the large IC above that is a video switch to enable either the built in Android or external HDMI interfaces. The rest of the components here are power supply and general support.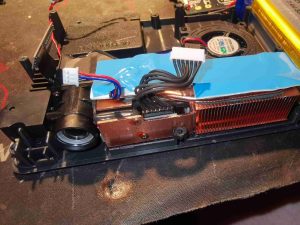 Under the mainboard is the projector module itself. Mostly heatsink just to cope with the high power LEDs, there's a fan in the rear section that keeps everything cool.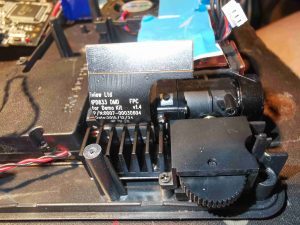 The DMD module is definitely from a development kit – it's hidden behind this small heatsink. The wheel in the foreground is for main focus.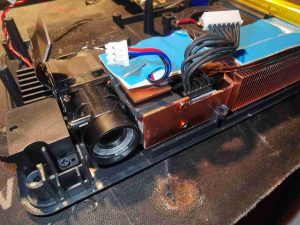 On the front of the unit, behind the copper plate is the main RGB LED module, which is switched by the DMD chipset for full colour output from the main lens to the left.