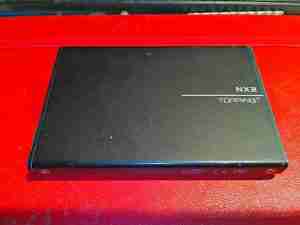 Time for another headphone amplifier! This is the Topping NX2, the upgrade from the NX1 I previously posted about. This one has a built in Burr Brown Audio DAC, along with the analogue audio input.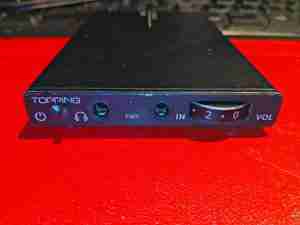 The front of the unit has the audio connections, power switch & volume control wheel. Standard 3.5mm TRS jacks are used.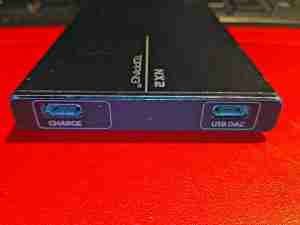 The other end holds a pair of USB Micro B connectors – one for charging the internal lithium cell, and the other providing a data interface for the internal DAC. A charge indicator LED is provided next to the charging port.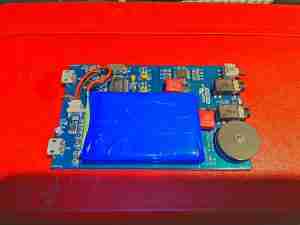 The PCB slides out of the casing, revealing a nice compact layout. The biggest item here is the lithium cell, providing all power to the unit.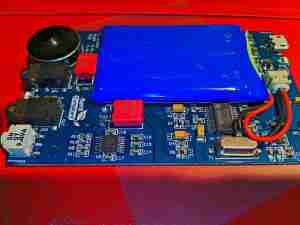 Audio amplification is handled by a Texas Instruments TP9260 Current-Feedback Class AB amplifier IC, with the USB Audio DAC being a Burr-Brown PCM2704. Nice Wima film capacitors are used on the input stage, although this amplifier suffers from a total lack of bass response – all low frequencies seem to get cut.