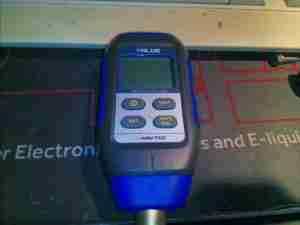 Time for another tool teardown! Here's a VMV-1 Vacuum gauge, for refrigeration system service use. This unit will measure in Pa, millibar, mmHg & InHg, displaying it's reading on a nice backlit LCD. Power is provided by a trio of AA cells.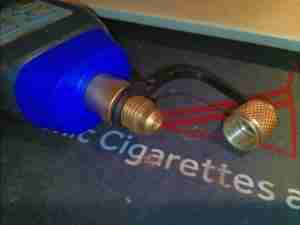 The brass fitting at the end of the unit holds the 1/4″ SAE flare port for attaching to the system under service.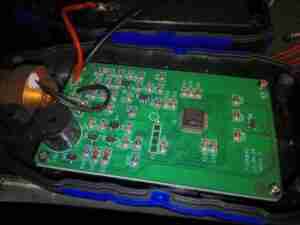 Removing 4 screws on the back allows the casing to come apart. Some quite simple circuitry in this unit. There's the usual STM8 microcontroller which is very popular with the Chinese manufacturers, a beeper, along with some passives & support components. The vacuum sensor is on the left.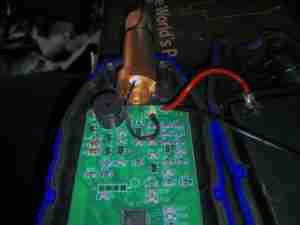 Here's the brass block that houses the vacuum sensor itself. According to the manufacturer, this is a Pirani sensor, but I have no way to confirm without destruction of the unit. There's a built in temperature sensor in the brass block, and the front end of the circuitry is (assuming my decoding of the SOT-23 component markings is correct!) taken care of by a TS507 precision R2R Op-Amp. There's also a TSX561 micropower wide-bandwidth Op-Amp, along with an LD39020 LDO linear regulator for power supply functions.