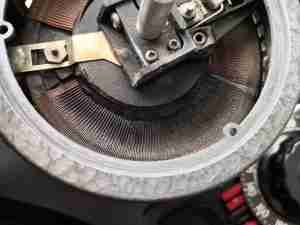 Well, this is what happens when a Variac rated at 3A is subjected to 15A for a while – a complete burnout. The smell associated with this failure was formidable, it's a shame I can't convey odour through photos! Above is the burned section of the winding (it was set for around 115v output from our 240v mains).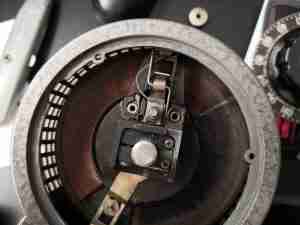 At first the rotor was stuck in position, but a bit of force allowed some movement. The armature holding the brush has melted at the rivets, and the copper tail from the brush is severely heat-discoloured. This got HOT! When brought to me just after failure, it was near impossible to hold onto the outer casing!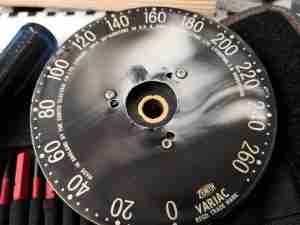 Underneath the control knob, there's white ash, which has evolved from the insulation burning off the windings.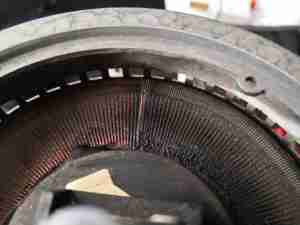 A closer look at the point where the brush was set shows the pair of windings have pretty much fused. The worst of the heating occurred here it seems.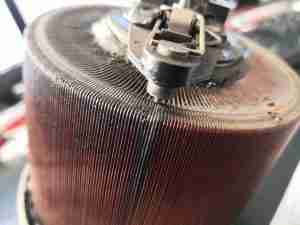 The heating has extended down the windings and the insulation has melted all around the top & base of the toroid core. Unfortunately it's the end of the line for this particular transformer, and it now rests in the Black Museum of Electrical Death.