My refrigerant leak detector has one flaw – from the factory it uses C-size alkaline cells. Considering I don't normally stock these (nothing else I have uses them!), and they're big & heavy, I decided to do a modification to run the unit from lithium cells instead. This would allow charging via USB.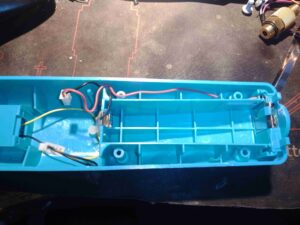 Here's the factory moulding, with extensive strengthening ribs around the battery compartment. Some of this will have to be removed to get the new cells into place. Cue the scalpel! The battery contacts will also have to be removed from the casing.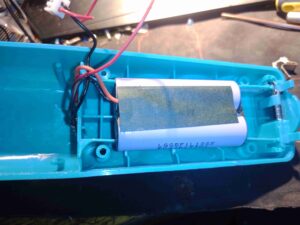 After removing some of the plastic, the new cells are a snug fit inside the battery space, with plastic ribs still in place to stop them falling out of the end of the case.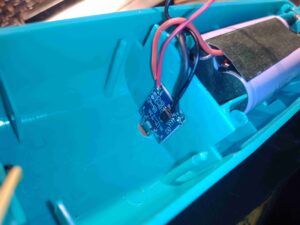 A small hole drilled in the back of the unit allows access to the USB port for charging, through this TP4056 3.7v charge module.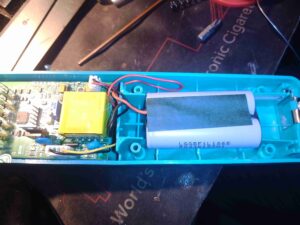 A bit of rewiring, and the original battery connector is refitted to the board.