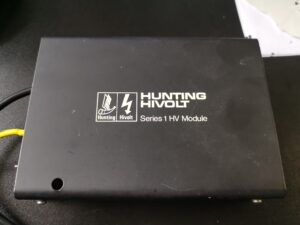 Another quick teardown post! This is a high voltage supply module from Hunting HiVolt – a company that hasn't been around in some time. This is adjustable, and takes a standard 230v AC mains input to output a +1kV rail & a -250V rail.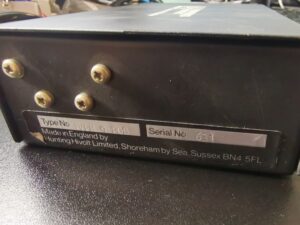 There is a rating plate with some identifying marks, but I've not been able to find any information on these units anywhere.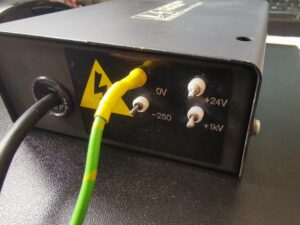 The other end of the unit has the mains input, and the HV outputs on binding posts, along with an Earth connection.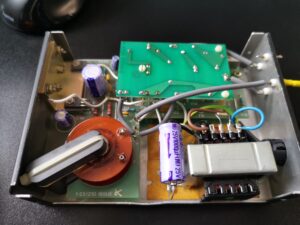 A couple of screws allows the cover to come off, revealing the electronics inside. The mains is led straight to a transformer, that outputs 24V to run the DC-DC converter.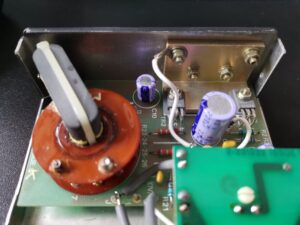 The main HV transformer is on the left, and the switching transistors on the right, attached to a heatsink.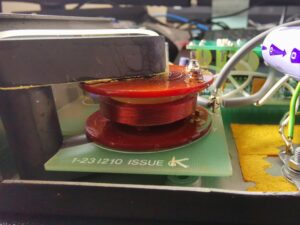 These transformer windings are always pretty, no doubt done by machine & varnished for mechanical support & extra insulation.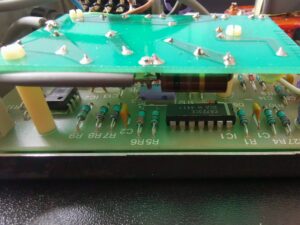 Control is done at the other side of the PCB, underneath the output PCB. Just a standard PWM controller.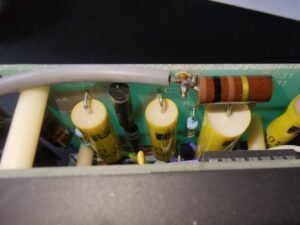 The output voltage from the transformer is rectified & smoothed with capacitors, and there is also a voltage doubler hiding under here – this helps reduce the amount of insulation required on the transformer windings, since they only need to handle half the output voltage.