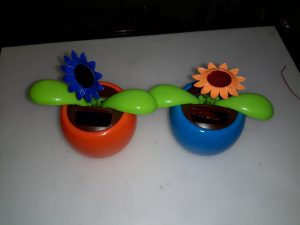 These solar flowers were being sold off at my local Tesco, a pair of them appeared thanks to my child 😉
They have a small solar panel on top, when they're exposed to bright light, the flower & leaves move as if they're being blown in a breeze.
Since one of them didn't work, I figured I'd tear it down.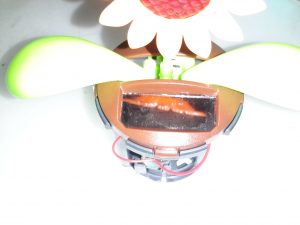 The solar cell on the top is similar if not identical to that used on a cheap calculator.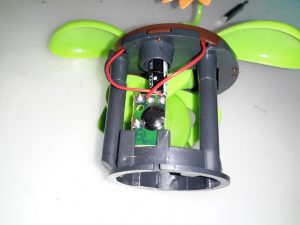 Not much to the control PCB. Just an electrolytic for smoothing the DC coming from the solar cell & a COB IC.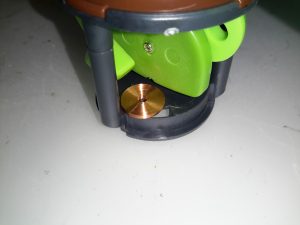 The IC drives this coil of extremely fine wire, glued to the base of the housing. Attached to the green plastic arm should be a magnet – this one has never worked as the magnet is missing. at 50p a piece, a magnet would cost me more than the whole device. So it's the bin for this one.