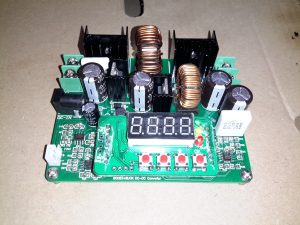 Here's a useful buck-boost DC-DC converter from eBay, this one will do 36v DC at 6A maximum output current. Voltage & current are selected on the push buttons, when the output is enabled either the output voltage or the output current can be displayed in real time.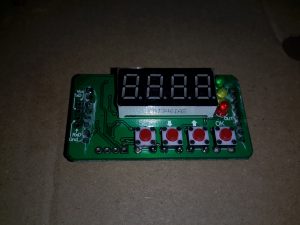 Here's the display PCB, which also has the STM32 microcontroller that does all the magic. There appears to be a serial link on the left side, I've not yet managed to get round to hooking it into a serial adaptor to see if there's anything useful on it.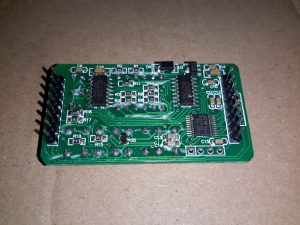 The bottom of the board holds the micro & the display multiplexing glue logic.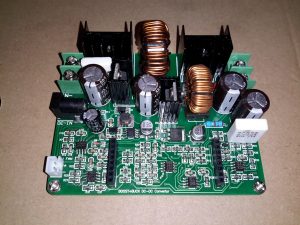 Not much on the mainboard apart from the large switching inductors & power devices. There's also a SMPS PWM controller, probably being controlled from the micro.