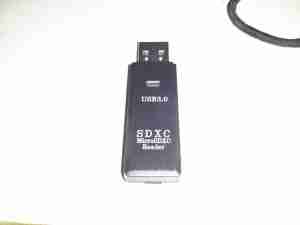 This is a cheap little eBay reader to replace my ~10 year old multi-reader that very recently died. My original was an 8-in-1 version, but as I never read anything else other than SD cards these days, a little USB dongle version was more convenient.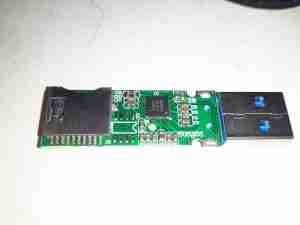 The layout is very minimal, just the µSD socket, bypass passives & the main controller chip on this side, which is a GL3224 Dual LUN Memory Card Controller from Genesys Logic. This is fully USB3 capable according to the datasheet, but I'm not certain of the advantage of this for something that reads relatively slow devices like SD cards.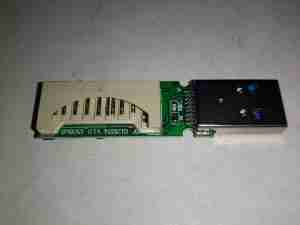 The other side of the PCB holds the full size SD socket, along with the activity LED & USB connector.