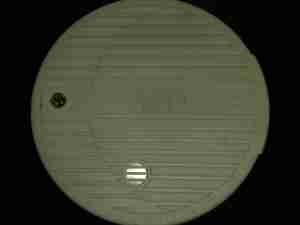 Old type ionization smoke alarm. Top of the device with the test button & sounder.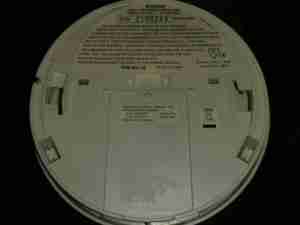 Bottom of the device. Battery compartment in centre.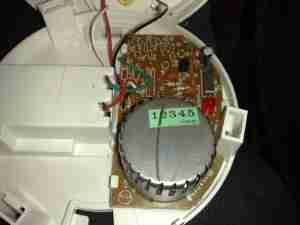 Internals of the smoke alarm. Main component visible is the Ionization chamber.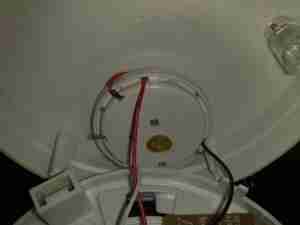 Piezo sounder on inside of the top.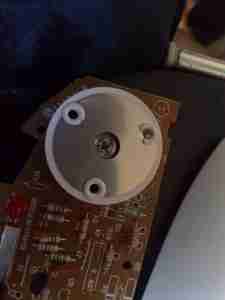 Inside the Ionization Chamber. 1µCi Americium-241 alpha particle source in the centre.
The radiation passes through the chamber, between the pair of electrodes, ionizing the air & permitting a small current to pass between the electrodes.
Any smoke that enters the chamber absorbs the alpha particles, which reduces the ionization and interrupts this current, setting off the alarm.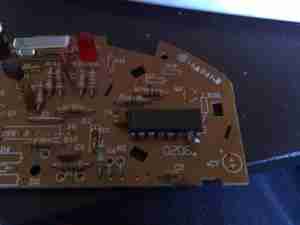 Controller IC beneath the chamber.