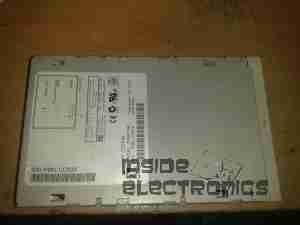 An old IDE interface Zip drive. This fits in a standard 3.5″ bay.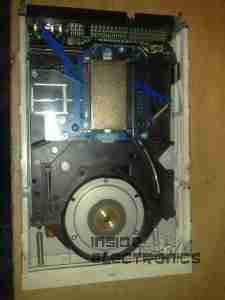 Top cover removed from the drive, IDE & power interfaces at the top, in centre is the eject solenoid assembly & the head assembly. Bottom is the spindle drive motor.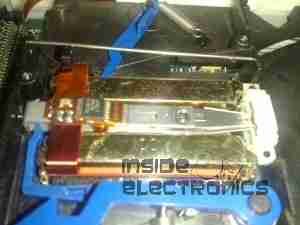 Head assembly with the top magnet removed. Voice coil is on the left, with the head preamp IC next to it. Head chips are on the end of the arm inside the parking sleeve on the right. Blue lever is the head lock.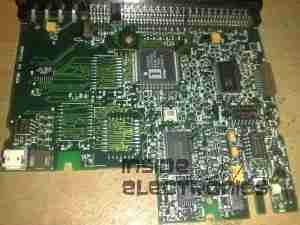 Controller PCB removed from the casing.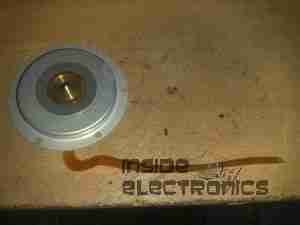 Spindle motor. This is a 3-phase DC brushless type motor. Magnetic ring on the top engages with the hub of the Zip disk when insterted into the drive.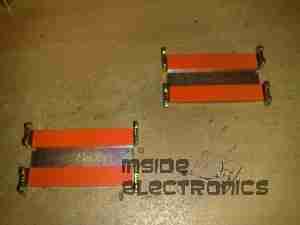 Magnets that interact with the voice coil on the head assembly.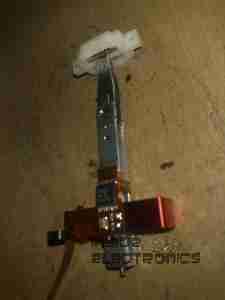 Head armature assembly removed from the drive. The arm is supported by a pair of linear bearings & a stainless steel rod.