Here's the final bit of the radio install now the required parts have arrived!
The radio being inside, we needed a reliable way to route the antenna coax through the hull to the external antenna, I managed to find some N-type bulkhead connectors, that are perfect for this job: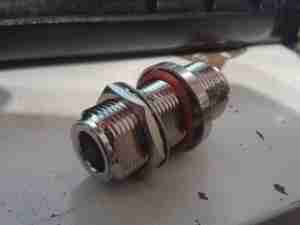 This fitting will allow for simple disconnection of the antenna for service, and N-type connectors are water resistant.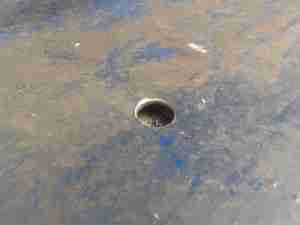 A hole was drilled in a suitable location with a cone drill. The steel here is pretty heavy, at 5mm. A spot between the handrail & the sliding roof was picked since there's less chance of the fitting being knocked by any flying ropes, windlasses or crew members 😉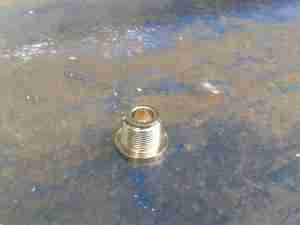 Here's the connector fitted into it's hole. The O-ring under the flange seals against the steel hull to prevent water getting through to the radio equipment on the other side.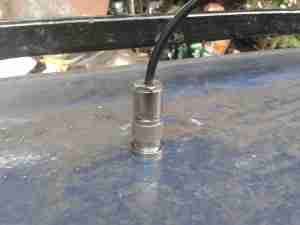 Completed connection to the antenna. The short run to the radio underneath (~18″) is RG213, but I've used RG-58 on the antenna itself since it's more flexible. The antenna is only a metre or so away so losses shouldn't be much of an issue.