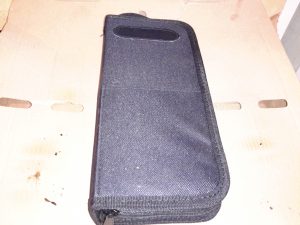 I recently decided to restock my toolkit, as there are plenty of jobs I need to sort that require the use of crimp terminals, so eBay again came to the rescue.
In my experience, cheap tools of any flavour are usually universally shite – I've had drill bits made out of a metal softer than aluminium, that unwind back into a straight flute bits as soon as they're presented with anything harder to drill through than Cheese. Ditto for screwdrivers. But for once the far eastern factories seem to have done a reasonable job on this crimp tool set.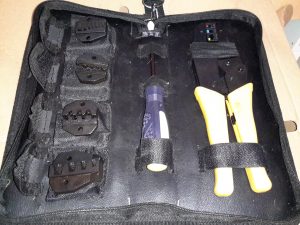 These are ratchet type crimping pliers, with interchangable heads so many different types of terminals can be used. A handy Philips screwdriver is included in the kit for changing the dies.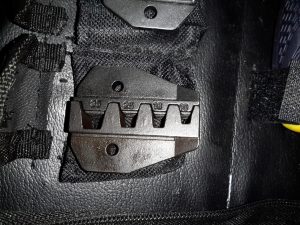 The largest dies in the set can handle cable up to 25mm² – just about the bottom end of main battery cables, which is very handy.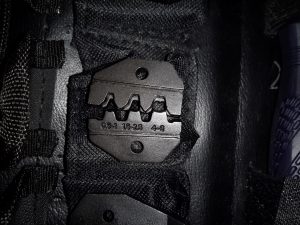 Smaller sets of dies are provided for other types of terminals.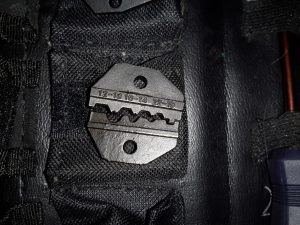 I'm not precisely sure which type of terminals these dies fit – the profile is a bit unusual.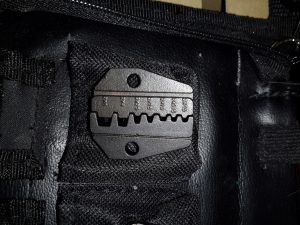 The smallest dies in the set are good for extremely small wires – down to 0.5mm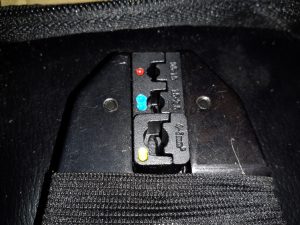 The pliers are supplied with the standard colour-coded automotive dies installed. Sometimes these terminals never crimp properly, as the dies just effectively crush the copper tube of the terminal, so more often than not the wire strands are just forced out of the terminal as the crimp is made, leaving a bad connection.
These are even better than the ratchet-type crimp tools at the local Maplin Electronics – the set of those I have just distorts when a large crimp is made, so the terminal never gets a full crimp. The steel is not stiff enough to handle the forces required.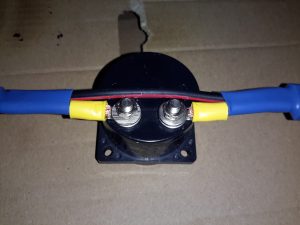 Here's a couple of large crimps on 6mm² cable attached to an ammeter. The crimps are nice & tight & hold onto the cable securely. The insulating sleeve on the terminals also hasn't been cut through by the dies, which is often a problem on cheap crimp tools.