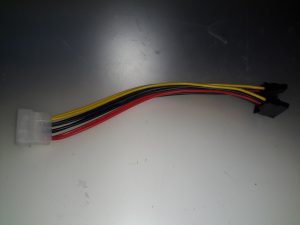 To do some upgrades to my NAS, I needed some SATA power adaptors, to split the PSU out to the planned 16 disk drives. eBay has these for very little money, however there's a good reason for them being cheap.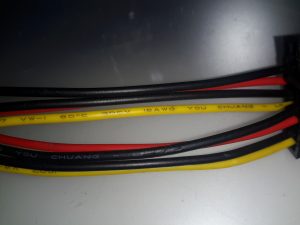 The marking on the wire tells me it's 18AWG, which should be good for 9.5A at an absolute maximum. However these adaptors are extremely light.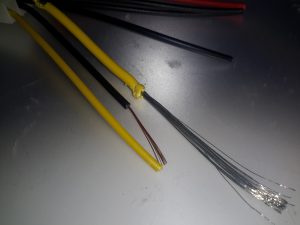 Here's the cheapo eBay wire compared to proper 18AWG wire. The cores in the eBay adaptor are tiny, I'd guess about 24AWG, only good for about 3A. As disk drives pull about 2A from the +12v rail on startup to spin the platters up to speed, this thin wire is going to cause quite the volt drop & possibly prevent the disk from operating correctly.