After I did the voltage mod on the APS-231 PSU power supply, I did some reading online & discovered there's a more powerful PS3 supply – the APS-227. This beast has a 32A +12v rail, with a 3A +5v standby rail.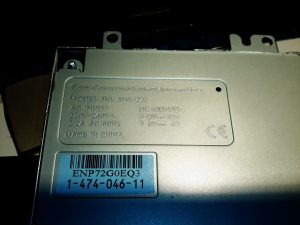 As far as I can tell, these are used in another version of the PS3, obviously with a chunkier requirement for 12v DC.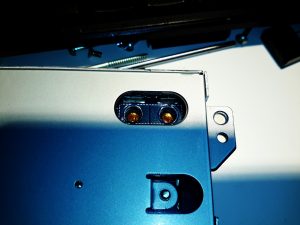 The main DC rail appears through the same type of connector as the smaller supply, which is compatible with  standard banana plugs.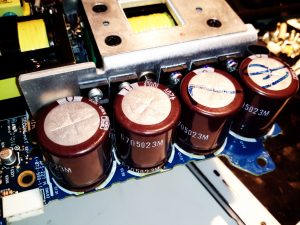 These PSUs are very high build quality, Nichcon electrolytics are used all over the place. These are the HV DC rail filter caps, rated at 100µF 420v.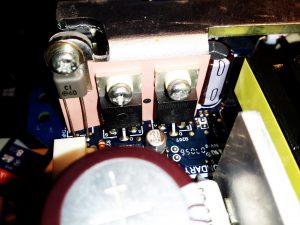 Synchronous rectification is also used in these supplies, keeping the waste heat down to a minimum on the output rectification. There's a thermistor on the heatsink to the left for the thermal protection.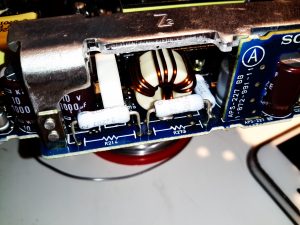 A couple of 2.2Ω resistors in series provide a minimum load to the PSU to keep things stable at low power. Adjusting the output too high will likely cause these resistors to overheat.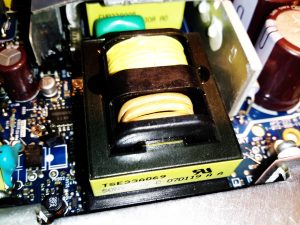 The main transformer has a huge secondary winding, only 4 turns of Litz type wire, about 5mm².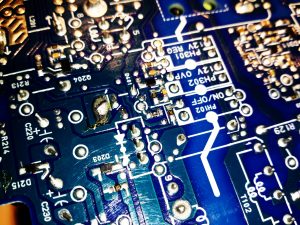 Here's the point where the mod needs to be done – the same as the other PS3 supply, a single resistor needs changing for a potentiometer, it's the 1KΩ one in the center of the photo. (White "102" text on the top, unlike the others which are yellow). Desolder this 0402 resistor.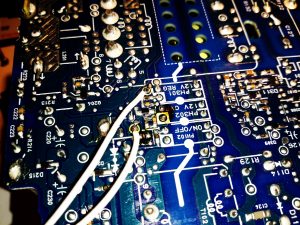 After the resistor is removed, solder the mod wires to these test points.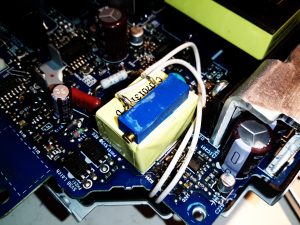 Just like the APS-231, a 1KΩ 18-turn potentiometer is used to tweak the voltage. I've secured it with a drop of CA glue to the top of the standby transformer.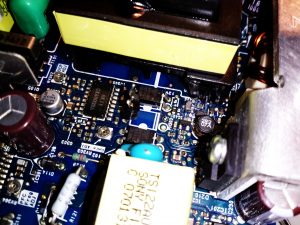 The overvoltage protection on this supply is a little more aggressive – tripping things out at 13.4v. However it's easy to defeat this on this particular supply, by disconnecting the "12V OVP" optocoupler from the secondary side. This does leave the supply with no active overvoltage protection, so be careful on how far the voltage gets tweaked up! The output electrolytics are rated at 16v, so there's the potential for ballistic capacitors if things are tweaked too far!