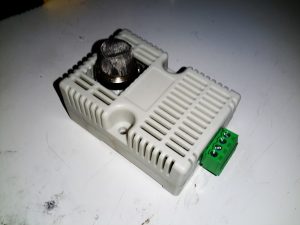 Since the batteries on board the boat are located in the cabin, I've noticed something rather odd with the Carbon Monoxide detectors: when the batteries are being charged, the CO alarms are triggering on the H² that's being released. Since the last thing we need is hydrogen building up to levels that could become explosive (which for H² is a very wide range, from 4% to 75% in standard atmospheric conditions, it also has a very low activation energy), some venting of the battery compartment is required while the batteries are being float charged. These SnO² based sensors are very cheap, so I figured I'd give one of them a go.
This particular module has a DIN rail mounting clip on the back, along with holes to mount with screws. It's signal output is standard industrial 0-10v.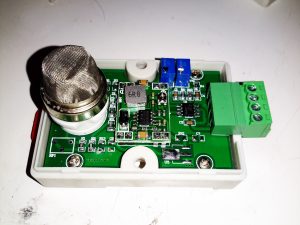 Popping the cover off reveals some adjustment pots, a DC-DC converter & a single amplifier on the output. The sensor itself is plugged into a ceramic socket, so this could be replaced in the future if needed.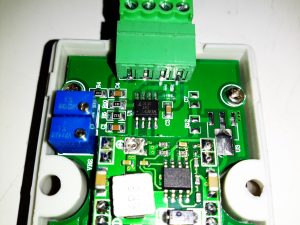 The output Op-Amp is an Intersil CA3140 4.5MHz BiMOS, with FET input & bipolar output stages.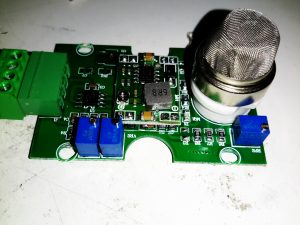 There's a trio of potentiometers for adjusting the sensor.
| Potentiometer | Function |
| --- | --- |
| RP2 | Sensor Load Resistance Adjust |
| VR1 | Sensitivity Adjust |
| VR2 | Ref. Voltage Adjust |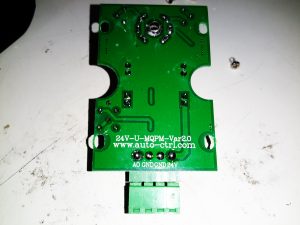 The bottom of the PCB is pretty sparse, but there's a model number here & a website. The guys that make this seem to specialize in sensing modules.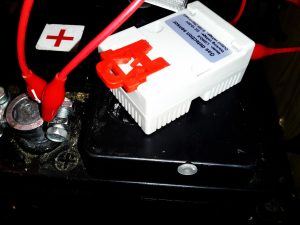 To give this unit a test, I removed the cell cap from one of my spare lead acids & placed the sensor head into the opening while I was giving it a topping charge. In this position any gas given off by the charging battery would instantly rise up into the sensor.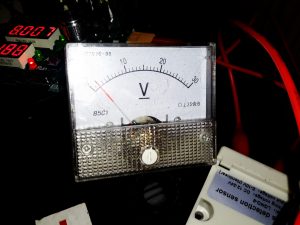 Once the sensor has heated up & stabilised, the base voltage with no hydrogen present was about 1 volt. As the battery voltage rose to 13.2v the sensor began to detect some hydrogen, with the voltage rising to about 9 volts with the battery voltage at topping charge level of 14.4v.
These sensors definitely work, but there's no calibration so it's not possible to say how much gas is present, but this isn't a problem for my application.
More to come when the ventilation system is installed in the battery compartment!