This is a standard 13A UK main power plug – with a twist. This one requires no tools to open or connect.
The top cover is slid off the top, after turning the red cam with a coin to unlock it.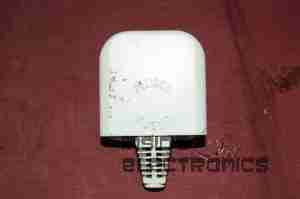 Manufactured by Plugco – a Google search of this company returns no results.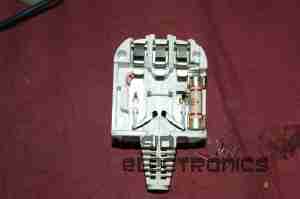 Top cover removed from the plug, as is standard with UK mains plugs the live conductor is fused – 3A in this case. The conductors are clamped into the fittings in a row along the top edge of the plug.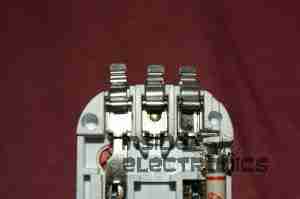 Closeup of the wire clamps. Conductor is placed in the slot & snapped closed.
This is an old plug & they do not appear to be available these days, for unknown reasons. Being able to change a plug without a screwdriver has it's advantages 🙂