Here I will document progress in replacing standard halogen MR10 lights with LEDs.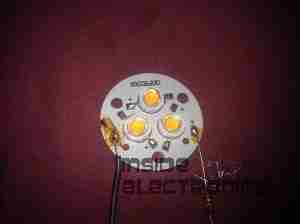 These units are from TruOpto, available through Rapid Electronics in the UK. They are 3W total, from 3x 1W emitters on an aluminium back plate.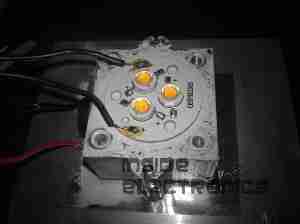 Here is the LED attached to a heatsink for testing purposes – these units dissipate nearly 2W in heat at full output.
As the lights are to be run from a 12v battery bank, for simplicity a master regulator is required to provide a stable 11.4v rail for LED supply.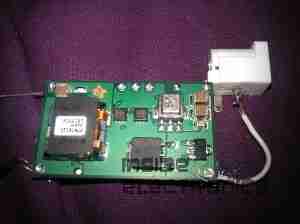 I have used a Texas Instruments part – PTN78020WAH. This is a 6A capable adjustable regulator module.
The LED lights are to be fully dimmable – the low voltage PWM dimmers are in progress of being built.