Thanks to Lewis over at Distant Signal Radio, the bad influence he is on my bank balance ;), I'm the proud new owner of a new Baofeng. This time it's the UV-82.
This radio is a little different from the other Baofengs I have. Here are the main differences:
Dual PTT – This one is going to take some getting used to 😉
Higher capacity battery pack
A more rugged, commercial feel
This radio has a different method of selecting the VFO mode – holding the menu key while the unit is powered on. This is a little awkward, but since I only usually use my local repeaters when I'm mobile, it's not much of an issue.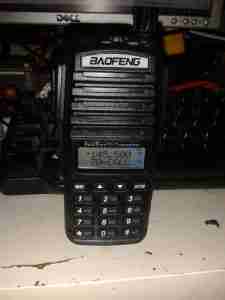 Here's the radio itself, it has a much more commercial feel to it than the UV-5Rs, and it's slightly bigger. Mainly due to the use of a larger standard battery & larger loudspeaker.
Back of the unit with the spec label. As per usual Baofeng are a bit conservative with the power ratings, more to come on that below.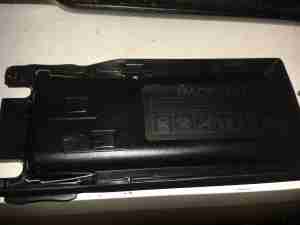 Here's the battery pack, a 2-cell lithium-polymer unit. This has a bigger capacity than the standard UV-5R battery, at 2800mAh.
Here are the power settings as measured by my GY-561. Frequencies used are 145.500 & 433.500
---
VHF High: 7W
VHF Low: 2.5W
---
UHF High: 6W
UHF Low: 3.1W
---