With every piece of Chinese electronics I obtain, mainly Baofeng radios, they come with a Europlug-type power adaptor, and a universal plug adaptor for the mains.
The charger units aren't too bad, there's a fair amount of isolation between the primary & secondary, and even though they're very simple & cheap, I can't see any immediate safety problems with them.
The plug adaptors, however, are a different matter. These things are utterly lethal!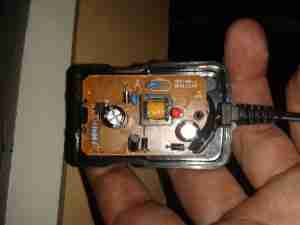 Here's the inside of the PSU. It's just a very simple SMPS, giving an output of 10v 500mA. The fuse is actually a fusible resistor.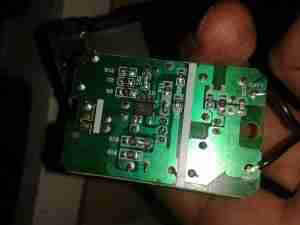 Here's the back of the PCB with the SMPS control IC. I can't find any English datasheets for this part unfortunately.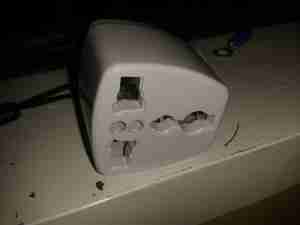 Here's the dangerous adaptor. There's no safety shield, so the live parts are exposed.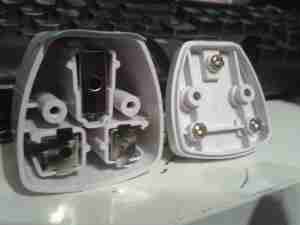 Here's the adaptor split apart. The output contacts are on the left, and rely just on pressure to make contact with the brass screws on the mains input pins to provide power.
This is a very poor way to get a connection, a dirty or worn contact here would create a lot of heat if any significant power is pulled through, and could quite possibly result in a fire.
Not surprisingly, I bin these things as soon as I open the box, and charge all my radios with a 12v charging system.