My main bulk storage for the home LAN is a bank of 4TB drives, set up in a large RAID6 array. Due to a brownout this evening on the +12v supply for one of the disk banks, I've had to start rebuilding two of the disks.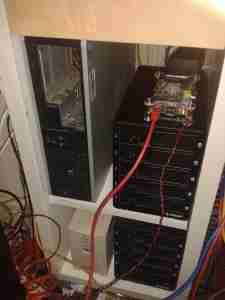 The total array size is 28TB after parity – 9 4TB disks in total. The disks are connected through USB3 to the file server.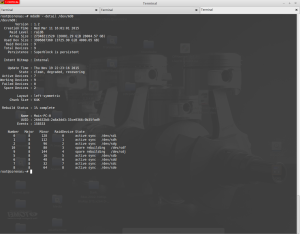 Here's the current status of the array. Two of the disks decided that they wouldn't rejoin the array, so they got their superblocks cleared & readded manually. This forced the array into rebuilding.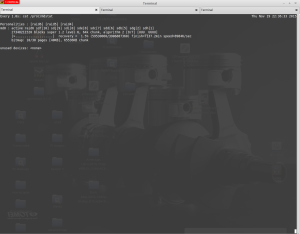 Rebuilding an array of this size takes a while, as can be seen from the image above, it's going to take about 7200 minutes, or 5.2 days.