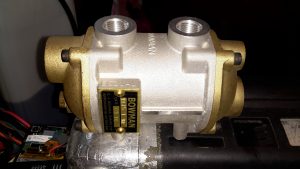 To solve some engine oil overheating problems on board nb Tanya Louise, we decided to replace the air-over-oil cooler, with an water-over-oil cooler, with separate cooling drawn straight from the canal, as the skin tanks are already overloaded with having to cope with not only cooling the engine coolant, but also the hydraulic system oil as well.
These units aren't cheap in the slightest, but the construction quality & engineering is fantastic.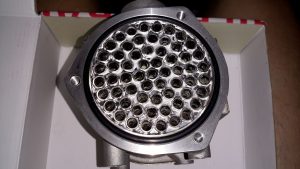 Unbolting the end cover reveals the brass tube end plate, soldered to all the core tubes in the cooler. An O-Ring at each end seals both the end cover & the interface between the tube plate & the outer casing.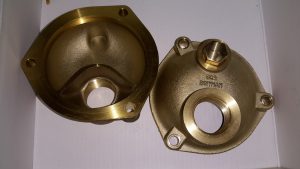 The end caps have baffles cast in to direct the cooling water in a serpentine path, so the oil gets the best chance at dissipating it's heat to the water.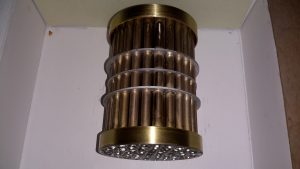 The oil side of the system is on the outside of the tubes, again baffles placed along the stack direct the oil over the highest surface area possible.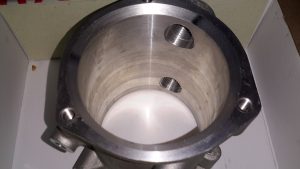 The outer shell is just a machined alloy casting, with no internal features.