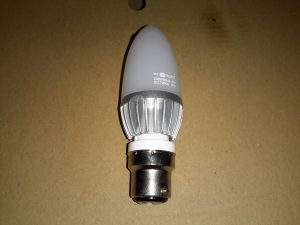 Here's a modern LED bulb, that unfortunately decided to disassemble itself within a few minutes of being installed in a light fitting! The base plastic snapped off the main aluminium body at the screw posts!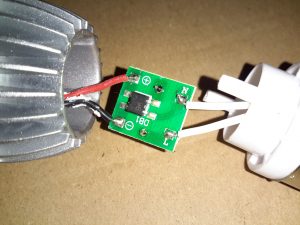 The PCB in the base holds nothing but the input components. Above is the bridge rectifier.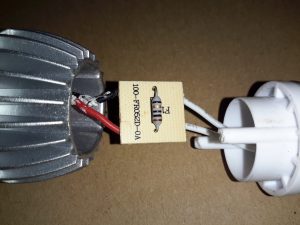 The other side of the PCB has a 10Ω fusible resistor, for protection.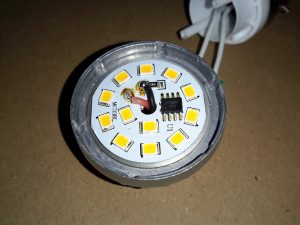 The LED PCB itself has the driver IC, which is a CYT3000A linear constant current IC, that runs direct from full-wave rectified mains. The single resistor sets the LED current, but there aren't any smoothing capacitors on the DC rail, so this bulb would flicker a lot.