Here's an odd & sudden failure, the power adaptor for a Samsung device. It's been working for months & on being plugged into the mains today the magic blue smoke escaped.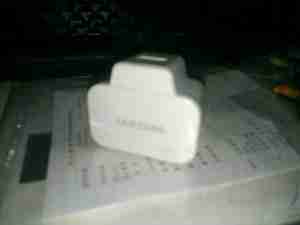 It's one of their 2A models, for charging bigger devices like tablets.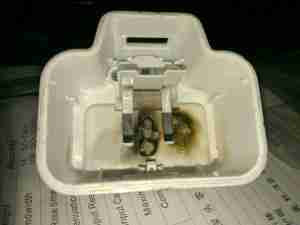 Strangely for one of these chargers, no glue is used to hold it together – just clips. This made disassembly for inspection much easier. Evidence of a rather violent component failure is visible inside the back casing.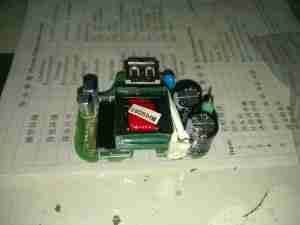 Here's the charger PCB removed from the casing. As to be expected from Samsung, it's a high quality unit, with all the features of a well designed SMPS.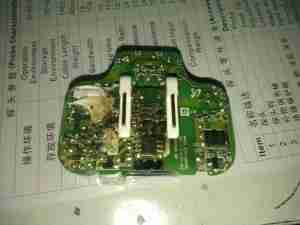 However, on turning the board over, the blown component is easily visible. It's the main SMPS controller IC, with a massive hole blown in the top. The on board fuse has also blown open, but it obviously didn't operate fast enough to save the circuit from further damage!