With a recent order from a Chinese seller on eBay, this little gadget was included in the package as a freebie: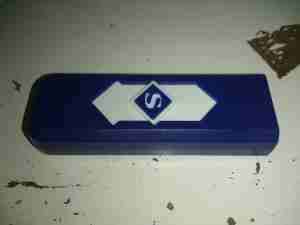 I've not smoked for a long time, so I'm not too sure what use I'm going to find for this device, but it's an electronic lighter!
Pushing the slider forward reveals a red-hot heater, mounted in the plastic (!) frame.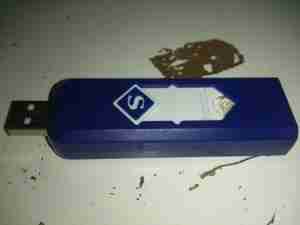 Pushing the other way reveals a USB port to charge the internal battery.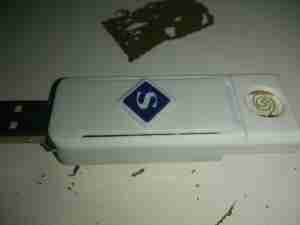 A couple of screws releases the end cap from the cover & the entire core unit slides out. Like all Chinese toys it's made of the cheapest plastic imaginable, not such a good thing when heat is involved.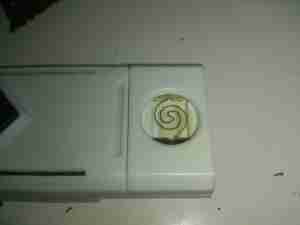 The element itself is a simple coil of Nichrome wire, crimped to a pair of brass terminals. The base the heater & it's terminals are mounted to is actually ceramic – the surround though that this ceramic pill clips into is just the same cheap plastic. Luckily, the element only remains on for a few seconds on each button push, there's no way to keep it on & start an in-pocket fire, as far as I can see.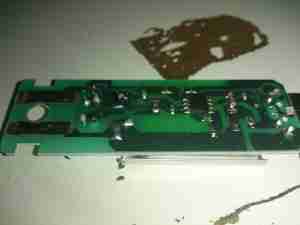 The main PCB clips out of the back of the core frame, the large pair of tinned pads on the left connect to the heater, the control IC has no numbering of any kind, but considering the behaviour of the device it's most likely a standard eCig control IC.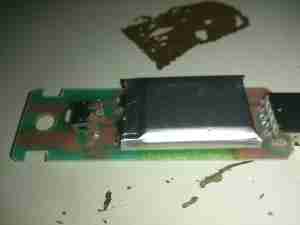 The other side of the board has the USB port on the right, the Lithium Polymer cell in the centre, and the power button on the left. The cell itself also has no marking, but I'm guessing a couple hundred mAh from the physical size.