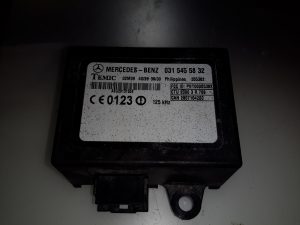 The other day I was given a random pile of car electronic parts from the scrap bin at the local garage, so I decided to do a few teardowns. This first one is a Temic Central Locking / Immobiliser module from a Mercedes van. Judging by the 125kHz stamped on the label, this also has RFID capability.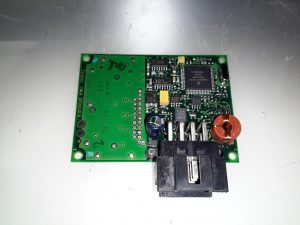 The casing just unclips, revealing the PCB. Surprisingly for an automotive module, there is no conformal coating on this (they're usually heavily coated in protective lacquer to prevent moisture ingress).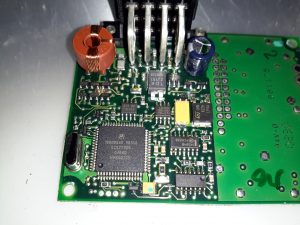 The large IC from Motorola I'm assuming to be a microcontroller, but I didn't manage to find anything from the markings. There's not much else in here apart from some glue logic, and what I think is the 125Khz toroidal antenna in the top left corner.