With the installation of the new diesel fired heater we've noticed a small problem – since the only heat source in the saloon is the stove, even with the diesel heater fired up the temperature doesn't really change much, as the heat from the radiators in the both the cabins & the head isn't spreading far enough.
The solution to this problem is obviously an extra radiator in the saloon, however there isn't the space to fit even a small domestic-style radiator. eBay turned up some heater matrix units designed for kit cars & the like: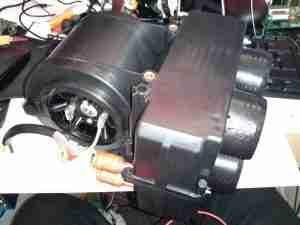 These small heater matrix units are nice & compact, so will fit into the back of a storage cupboard next to the saloon. Rated at a max heat output of 3.8kW, just shy of the stove's rated 4kW output power, this should provide plenty of heating when we're running the diesel heater rather than the fire.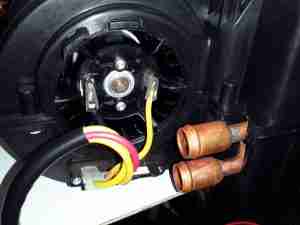 The blower motor has a resistor network to provide 3 speeds, but this probably won't be used in this install, water connections are via 15mm copper tails. The current plan is to use a pipe thermostat on the flow from the boiler to switch on the blower when the water temperature reaches about 40°C.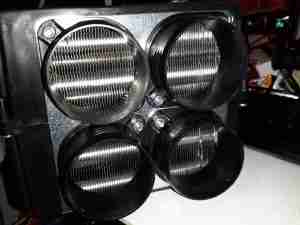 The hot air emerges from the matrix via 4 55mm duct sockets. This gives enough outlets to cover both the saloon & the corridor down to the cabins.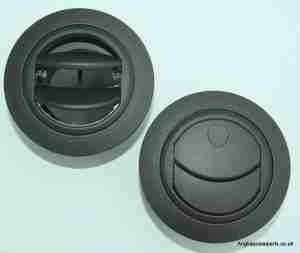 Standard 60mm Eberspacher style vents will be used to point the warmth where it's needed.
More to come soon with the install!