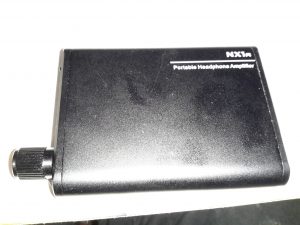 Time for another teardown! Here's a pocket-sized headphone amplifier for use with mobile devices. This unit is powered by a built-in lithium cell, and can give some pretty impressive volume levels given it's small size.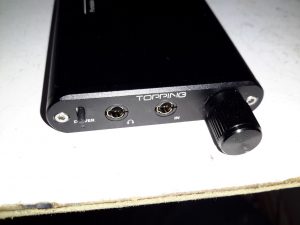 The 3.5mm audio input & output jacks are on the front of the unit, along with the relatively enormous volume knob & power switch. There's a little blue LED under the switch that lets the user know when the power is on, but this is a very sedate LED, using very little power.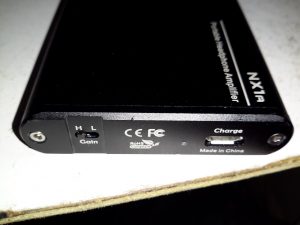 On the back is the High-Low gain switch, and the µUSB charging port. There's another indicator LED to show that the internal cell is charging, in this case a red one.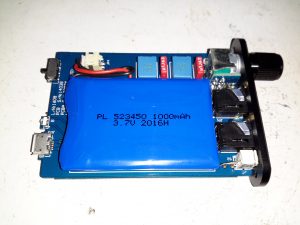 Removing a couple of cap screws allows the internals to slide out of the extruded aluminium casing. Most of the internal space is taken up by the 1Ah lithium cell, here on the top of the PCB secured by some double-sided tape. The volume potentiometer is mounted on a small daughterboard at right angles to get it to fit into the small vertical space in the case.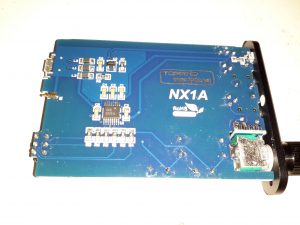 The bottom of the PCB is equally as sparse – the only ICs being the main audio amp in the centre & the battery charger IC at the top.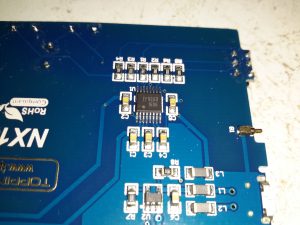 The main audio amplifier is a TP9260, I couldn't find a datasheet on this, so I'm unsure of what the specs are. The row of resistors above the IC are for the gain divider circuit. There's also a pogo pin on the right that makes contact with the back panel of the case for grounding.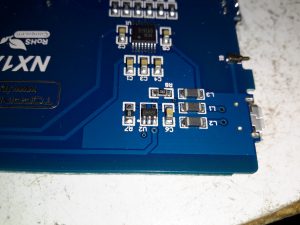 Battery charging is taken care of by a UN8HX 500mA linear charging IC, not much special here.
This little amplifier seems to be pretty well made, considering the price point. The only issue I've had so far is the audio cables act like antennas, and when in close proximity to a phone some signal gets picked up & blasted into the headphones as interference.