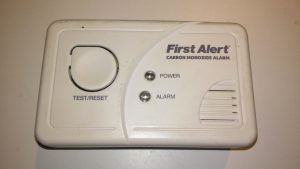 Here's another domestic CO Alarm, this one a cheaper build than the FireAngel ones usually use, these don't have a display with the current CO PPM reading, just a couple of LEDs for status & Alarm.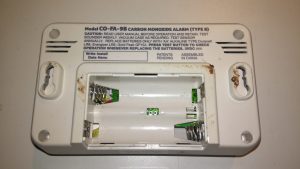 This alarm also doesn't have the 10-year lithium cell for power, taking AA cells instead. The alarm does have the usual low battery alert bleeps common with smoke alarms though, so you'll get a fair reminder to replace them.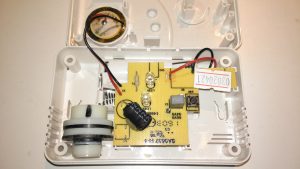 Not much at all on the inside. The CO sensor cell is the same one as used in the FireAngel alarms, I have never managed to find who manufactures these sensors, or a datasheet for them unfortunately.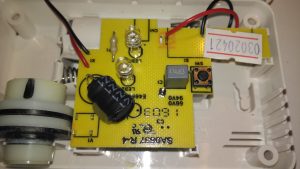 The top of the single sided PCB has the transformer for driving the Piezo sounder, the LEDs & the test button.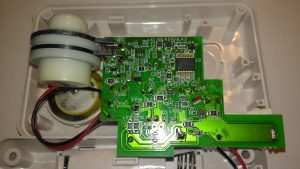 All the magic happens on the bottom of the PCB. The controlling microcontroller is on the top right, with the sensor front end on the top left.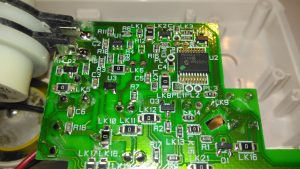 The microcontroller used here is a Microchip PIC16F677. I've not managed to find datasheets for the front end components, but these will just be a low-noise op-amp & it's ancillaries. There will also be a reference voltage regulator. The terminals on these sensors are made of conductive plastic, probably loaded with carbon.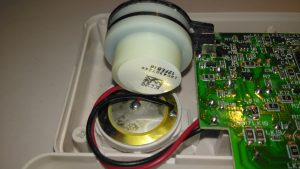 The expiry date is handily on a label on the back of the sensor, the Piezo sounder is just underneath in it's sound chamber.