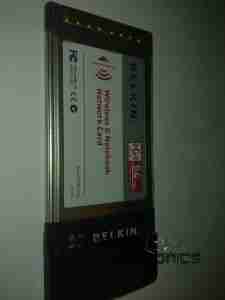 Here is an old Belkin Wireless G network card. This is a PCMCIA version.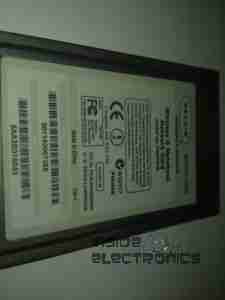 Here is the bottom of the device, with all the details.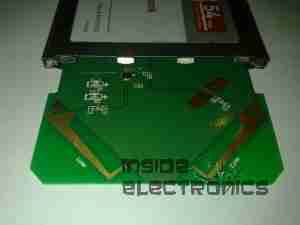 Plastic antenna cover removed, showing the pair of 2.4GHz etched antennae. There is a pair of LEDs on the upper left of the PCB showing activity & link status.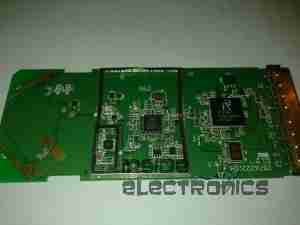 Overall view of the PCB, antennae on the left, RF chipset in centre, WiFi controller IC on right, and PCMCIA socket on far right. Can below wireless controller is a quartz crystal for the clock.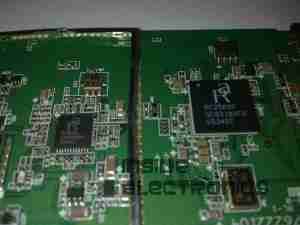 Closeup of the chipset, a Ralink RT2560F wireless controller on the right & a RT2525L transceiver on the left.