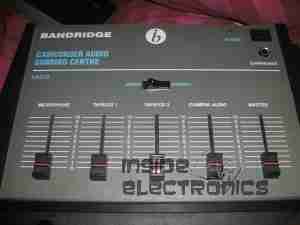 This is a small audio mixer, marketed for camcorder audio dubbing.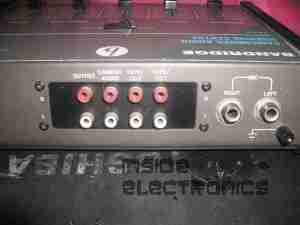 I/O Panel on the rear of the unit. Contains a small preamp, but will not drive speakers directly. Power is a 9v battery or plugpack.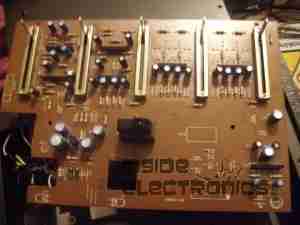 Front of the PCB removed from the case. Mic preamp bottom right corner. Each channel has it's own Preamp IC between the faders.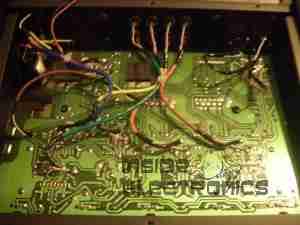 Rear of the PCB.