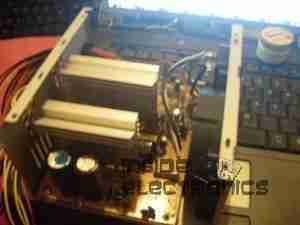 Here is a cheapo 500W rated ATX PSU that has totally borked itself, probably due to the unit NOT actually being capable of 500W. All 3 of the switching transistors were shorted, causing the ensuing carnage: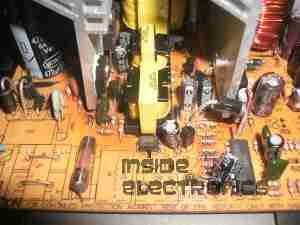 Here is the AC input to the PCB. Note the vapourised element inside the input fuse on the left. There is no PFC/filtering built into this supply, being as cheap as it is links have been installed in place of the RFI chokes.
Main filter capacitors & bridge rectifier diodes. PCB shows signs of excessive heating.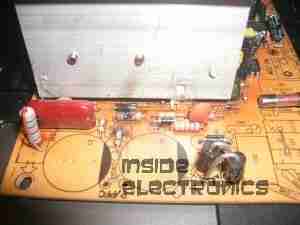 Filter capacitors have been removed from the PCB here, showing some cooked components. Resistor & diode next to the heatsink are the in the biasing network for the main switching transistors.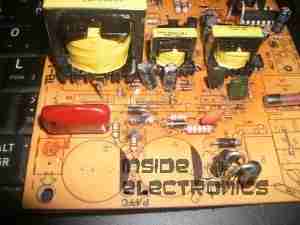 Heatsink has been removed, note the remaining pin from one of the switching transistors still attached to the PCB & not the transistor 🙂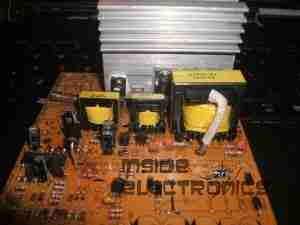 Output side of the PSU, with heatsink removed. Main transformer on  the right, transformers centre & left are the 5vSB  transformer & feedback transformer.
Output side of the unit, filter capacitors, choke & rectifier diodes are visible here attached to their heatsink.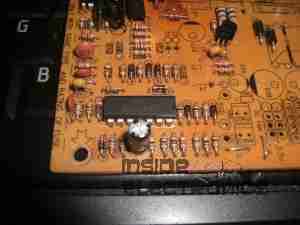 Comparator IC that deals with regulation of the outputs & overvoltage protection.