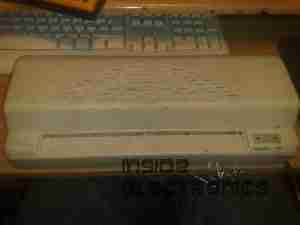 Here is a cheap no brand hot laminator. This pulls the paper, inside a plastic pouch through a pair of heated rollers to seal it.
Top removed, heater assembly visible. PCB attached to the top cover holds LEDs to indicate power & ready status.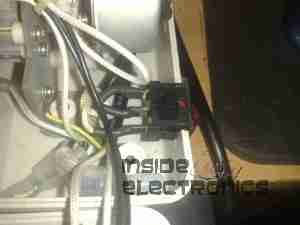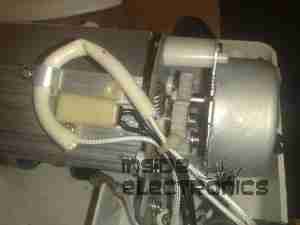 Here is the thermostat & thermal fuse, the thermostat switching the indicator on the front panel to tell the user when the unit is up to temperature. This has a self regulating thermostat. Thermal fuse inside the heat resistant tubing is to protect against any failure of the heater.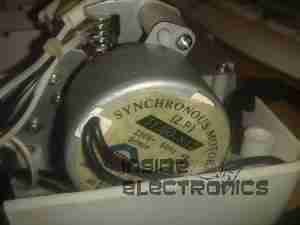 5 RPM motor that turns the rollers through a simple gear system.