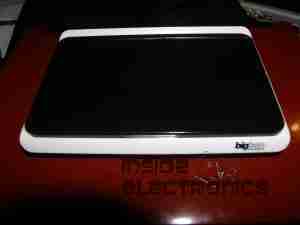 Here is a Inductive charger designed for the Nintendo DSi. Cheap Chinese build, but it does work!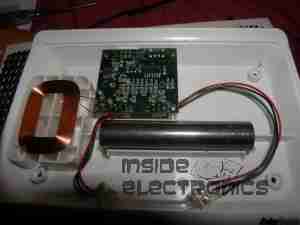 Top has been removed from the unit here. Most prominent in the centre is a solid steel bar, simply there to give the device some weight.
Pair of Tri-colour LEDs at the front indicates charging status.
Induction coil is on the left, with the controller & oscillator PCB at the top.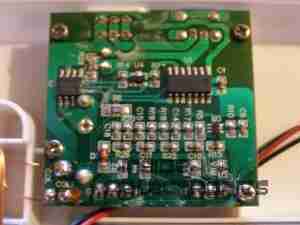 Closeup of the PCB, ICs have had their markings ground off.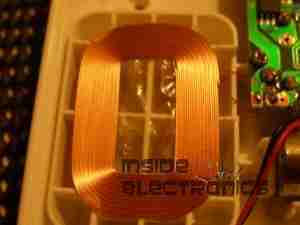 Induction coil. This couples power into a coil built into a special battery, supplied with the base, to charge it when the DSi is placed on the dock.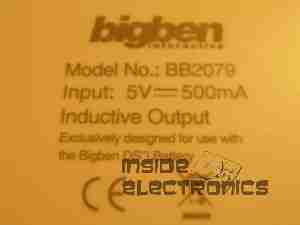 Information Label on the base.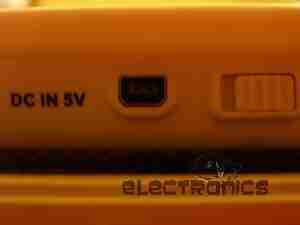 Standard DSi charger port, connects to the charger you get with the DSi. Power switch is on the right.