Now the final bits have arrived for the SWR Meter module, I can do the final assembly.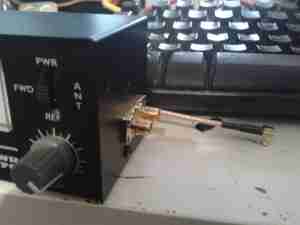 Here the SMA connectors are installed on the side of the eBay meter, for forward & reverse power tap.
These are simply tee'd off the wiring inside the meter where it connects to the switch.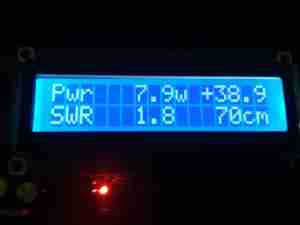 The meter is connected to the module via a pair of RG58 SMA leads, above is a readout before calibration, using one of my Baofeng UV-5Rs.
I'm using my GY561 eBay Power Meter as a calibration source, and as this isn't perfect, the readings will be slightly off. If I can get my hands on an accurate power meter & dummy load I can always recalibrate.
Tools are only as accurate as the standard they were calibrated from!
After calibration, here's the readings on 2m & 70cm. These readings coincide nicely with the readings the GY561 produce, to within a couple tenths of a watt. SWR is more than 1:1 as the dummy load in the GY561 isn't exactly 50Ω.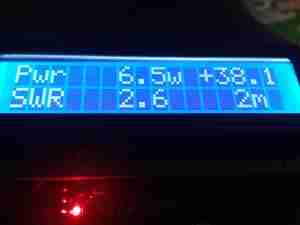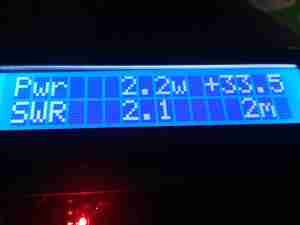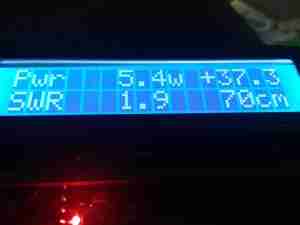 Shortly I'll calibrate against 6m & 10m so I can use it on every band I have access to 🙂