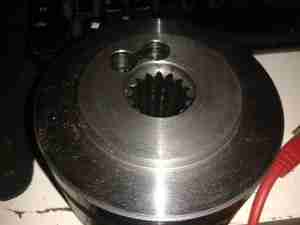 Time to get on with the job now the parts have arrived! Above is the new coupling hub, as can be seen compared to the old one that I previously posted about, this one has it's full complement of splines.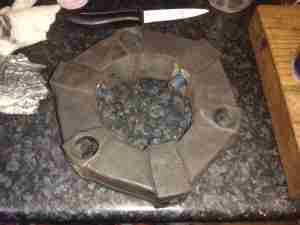 The hub bolts into the centre of this rubber coupling, which itself locates on pins attached to the engine's flywheel. This part wasn't damaged so it's being reused with the new hub.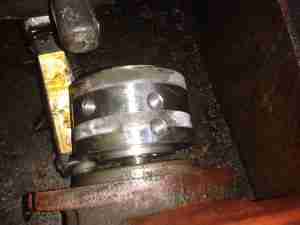 Here's the hub installed on the input shaft of the main hydraulic pump stack, the pair of holes on the side of the hub are for the grub screws that secure the coupling on the splines. These screws coming loose are what destroyed the old coupling.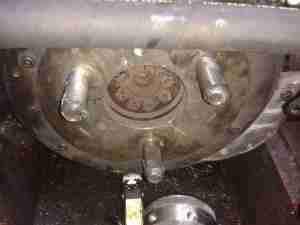 Here's the engine flywheel, where the rubber coupling normally sits. The mounting pins have been greased ready to accept the rest of the coupling.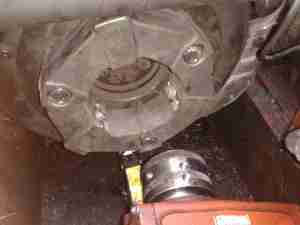 Here's the rubber element mounted on the pins – there's nothing holding it there in normal operation apart from the mating side of the coupling with the pump.
Unfortunately the weather here in Manchester has prevented us from getting any further – more t0 come when the rain stops!
73s for now folks!