A member of the family recently bought one of these torches from Maplin electronics, and the included chargers for the 18650 lithium-ion cells leave a lot to be desired.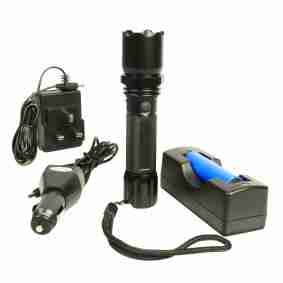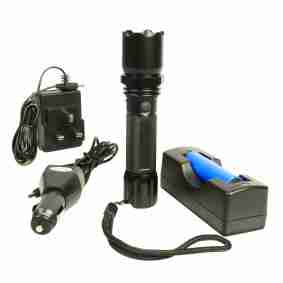 Here's what's supplied. The torch itself is OK – very bright, and a good size. Me being cynical of overpriced Chinese equipment with lithium batteries, I decided to look in the charging base & the cigar-lighter adaptor to see if there was any actual charging logic.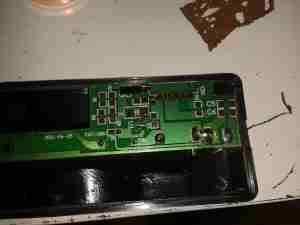 Answer – nope. Not a single active component in here. It's just a jack connected to the battery terminals. There's all the space there to fit a proper charging circuit, but it's been left out to save money.
OK then, is it inside the cigarette lighter adaptor?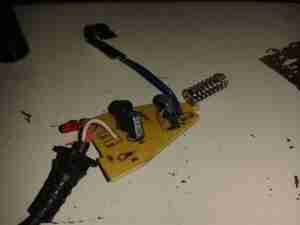 Nope. Not a single sign of anything resembling a Lithium-Ion charger IC. There's a standard MC34063A 1.5A Buck converter IC on the bottom of the PCB, this is what's giving the low voltage output for the torch.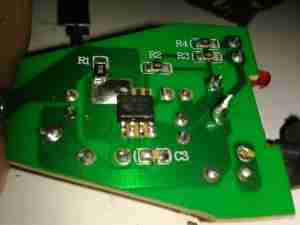 Here's the IC – just a buck converter. The output voltage here is 4.3v. This is higher than the safe charging voltage of a lithium ion cell, of 4.2v.
The cells supplied are "protected" versions, having charge/discharge protection circuitry built onto the end of the cell on a small PCB, this makes the cell slightly longer than a bare 18650, so it's easy to tell them apart.
The manufacturers in this case are relying on that protection circuit on the cell to prevent an overcharge condition – this isn't the purpose they're designed for, and charging this way is very stressful for the cells. I wouldn't like to leave one of these units charging unattended, as a battery explosion might result.
More to come shortly when I build a proper charger for this torch, so it can be recharged without fearing an alkali metal fire!
73s for now folks!