In my previous post, I mentioned I'd be replacing the factory supplied charging gear with something that actually charges lithium chemistry cells correctly.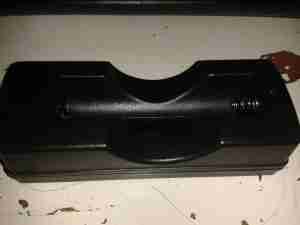 Here's the base as supplied, with an indicator LED on the right hand side. This LED indicates nothing other than power being applied to the charging base. It's just connected across the power input with a resistor. This also means that any battery left in the charger while it's unplugged will discharge itself through this LED over time. Great design there China!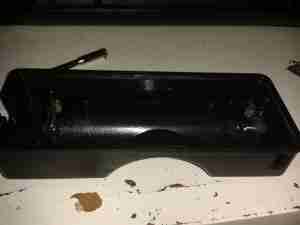 Here I've removed the PCB – there's no need for it to be taking up any space, as it's just a complete waste of copper clad board in the first place. The battery tabs have been desoldered & hot snot used to secure them into the plastic casing.
The charger modules I use are USB powered, so a small hole has been routed out in the casing to allow access to the port.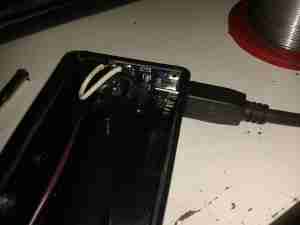 Here the charging module has been installed & wired to the battery tabs. Output is now a nice 4.18v, and will automatically stop charging when the cell is full.
Safety has been restored!
73s for now folks!