I needed a decent WiFi adaptor for my latest Pi LCD project, so after trawling eBay for cheapy USB adaptors, I found this one.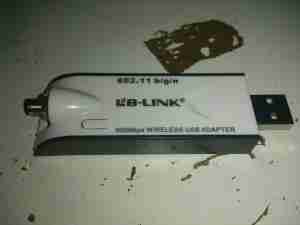 Unlike most USB WiFi radios these days, it actually has a proper RP-SMA antenna connector, not the low-gain built in jobbies that never seem to work too well.
There are a few versions of this adaptor, all of which seem to use the same casing, there's a button push cut into the plastic for a WPS button that doesn't exist on this model. This is fine, as I don't enable WPS on any of my network equipment anyway. (It's insecure, and can be cracked in minutes).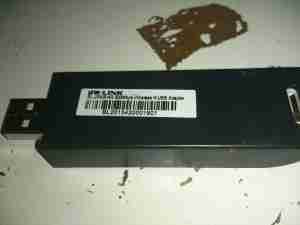 Here's the rest of the essential details, the model is BL-LW08-AR, rated at 300Mbit/s.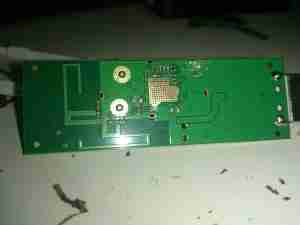 Here's the PCB removed from the casing, there are a pair of PCB antennas on here, but they're not connected to the RF circuitry in this model, the links are missing.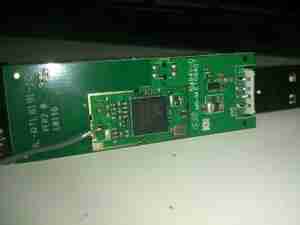 The chipset used is a Realtek RTL8191SU, there isn't much more in this device, as it's all built into the silicon.