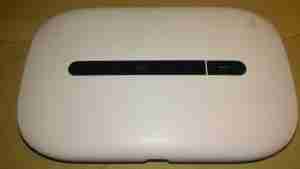 Here's one of the old modems from my spares bin, a Vodafone Mobile WiFi R207. This is just a rebranded Huawei E5330. This unit includes a 3G modem, and a WiFi chipset, running firmware that makes this a mini-router, with NAT.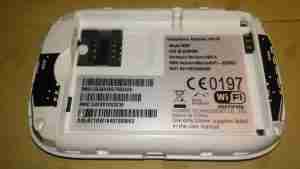 The back has the batter compartment & the SIM slot, with a large label showing all the important details.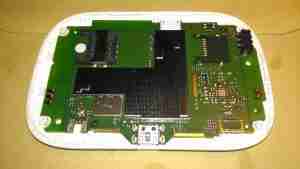 A couple of small Torx screws later & the shell splits in half. All the electronics are covered by shields here, but luckily they are the clip-on type, and aren't soldered direct to the PCB.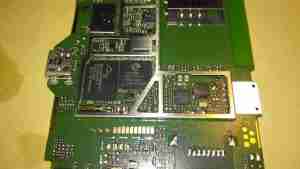 Once the shield has been removed, the main chipset is visible underneath. There's a large Spansion MS01G200BHI00 1GBit flash, which is holding the firmware. Next to that is the Hi6758M baseband processor. This has all the hardware required to implement a 3G modem. Just to the right is a Hi6521 power management IC, which is dealing with all the power supplies needed by the CPU.
The RF section is above the baseband processor, some of which is hiding under the bits of the shield that aren't removable.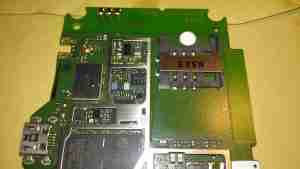 There's a socket onboard for a standard Mini-SIM, just to the left of that is a Hi6561 4-phase buck converter. I would imagine this is providing the power supplies for the RF section & amplifier.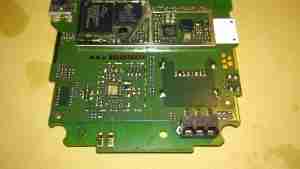 Not sure what this section is for, all the parts are unpopulated. Maybe a bluetooth option?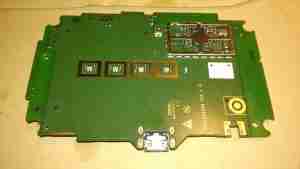 The other side of the PCB is pretty sparse, holding just the indicator LEDS, button & the WiFi Chipset.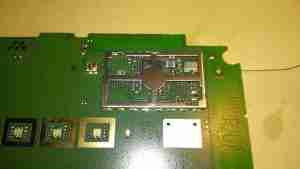 The chipset here is a Realtek part, but it's number is hidden by some of the shield. The antenna connection is routed to the edge of the board, where a spring terminal on the plastic case mounted antenna makes contact.