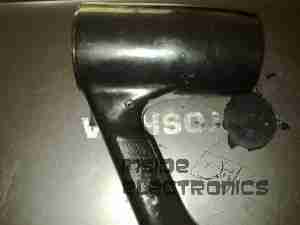 This is a 1500W hairdryer, death caused by thermal switch failure.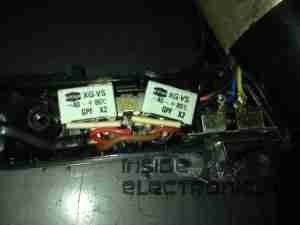 This is the switch unit. Attached are two suppression capacitors & a blocking diode. Cold switch is on right.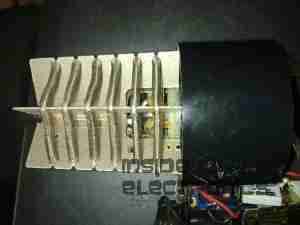 Heating element unit removed from housing. Coils of Nichrome wire heat the air passing through the dryer. Fan unit is on right.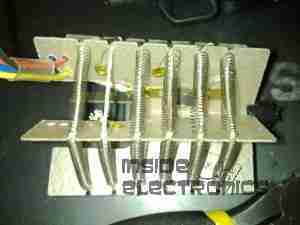 Other side of the heating element unit, here can be seen the thermal switch behind the element winding. (Black square object).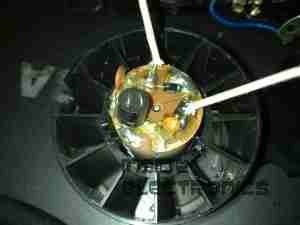 The fan motor in this dryer is a low voltage DC unit, powered through a resistor formed by part of the heating element to drop the voltage to around 12-24v. Mounted on the back of the motor here is a rectifier assembly. Guide vanes are visible around the motor, to straighten the airflow from the fan blades.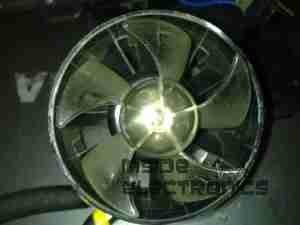 5-blade fan forces air through the element at high speed. Designed to rotate at around 13,000RPM.