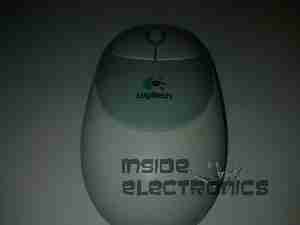 This is an old legacy wireless mouse from Logitech. This uses a ball rather than optical technology.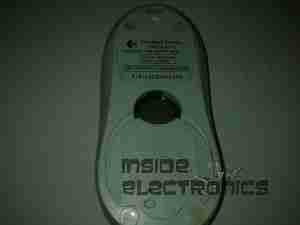 Bottom of the mouse, showing the battery cover & the mouse ball.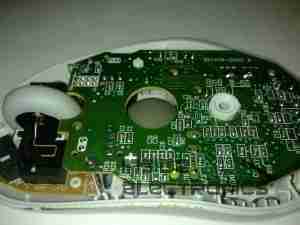 Top removed from the mouse, showing the PCB inside. The smaller PCB on the left supports the microswitches for the buttons & mouse wheel.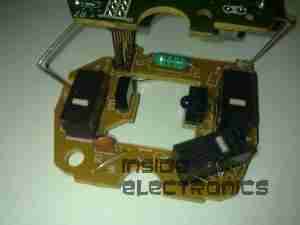 Closeup of small PCB showing the microswitches & the IR LED & phototransistor pair for the mouse wheel encoder.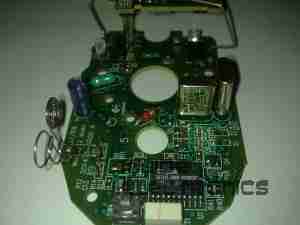 View of main PCB, with interface IC lower right. Pair of quartz crystals provide clocking for the transmitter & internal µC.
Battery contacts are on lower left of the PCB. At the top are the IR pairs for the X & Y axis of the mouse ball.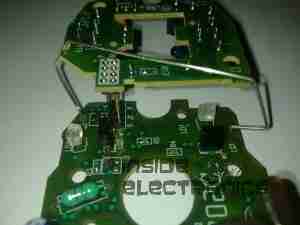 Closeup of the pairs of IR LEDs & phototransistors that make up the encoders for X/Y movement of the mouse, together with the slotted wheels in the mouse base that rotate with the ball. Steel wire around the smaller PCB is the antenna.