For a long time I've needed a decent vacuum desoldering tool, as I do much stripping of old PCBs for random parts.
Solder wick works well for most things, but it's expensive & can be fiddly. It also doesn't keep very long as the copper braid oxidises & after that point it never seems to work particularly well, even when soaked in fresh flux.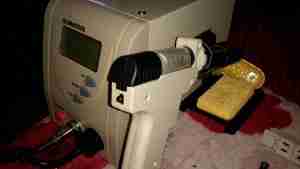 As usual eBay to the rescue! I managed to pick this one up for £80.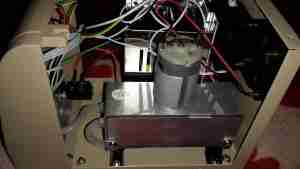 Removing the lid reveals the internals. Front & centre is the vacuum pump, with the mains supply behind it. There's also a very noisy cooling fan at the back. Not sure why since the unit never gets warm enough to actually warrant a fan.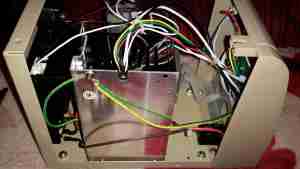 On the other side is the PSU. This is an 18v 12A rated SMPS, with a bit of custom electronics for controlling the iron element. Mounted to the back case is a small black box, more to come on this bit.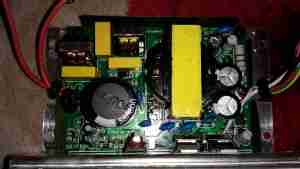 Cracking the case of the PSU reveals a pretty bog-standard SMPS, with a surprising amount of mains filtering for a Chinese supply. The DC outputs are on the right.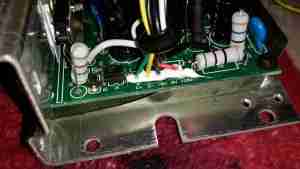 From the rail markings, this is clearly designed to output some more voltage rails – possibly for other models of unit. In this case though, a single 18v rail is present. The iron's element connects directly to the supply, controlled via an opto-isolated MOSFET.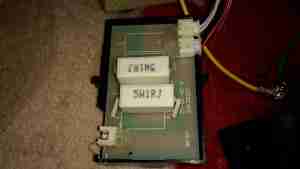 As both the fan & the vacuum pump motor are 12v devices, some provision had to be made to reduce the 18v from the power supply to a more reasonable value. Inside the black plastic box are a pair of 1Ω 5W power resistors, connected in series. The output from this connects to the fan & vacuum pump. Because cheap, obviously.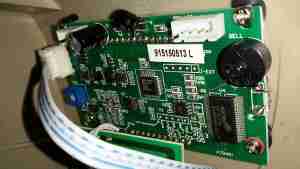 Finally, here's the controller PCB, the main MCU is an 8081 derivative, with a Holtek HT1621B LCD controller for the front panel temperature readout. Iron temperature is achieved by a thermocouple embedded in the heater, I imagine the potentiometer on the left side of the PCB is for calibration.