I was looking around eBay for decent deals on a branded CO alarm, and came across these for next to no money, so I thought I'd grab one just to see how bad they could be.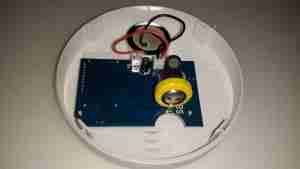 Popping the casing open shows the very small circuit board inside, with the CO sensor cell on the right. I can't find any manufacturer information on this cell, nor can I find a photo of anything similar on the intertubes, so no specifications there. The other parts are pretty standard, a Piezo sounder & it's associated step-up transformer to increase the loudness.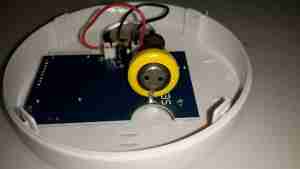 The sensor cell has the usual opening in the end to allow entry of gas.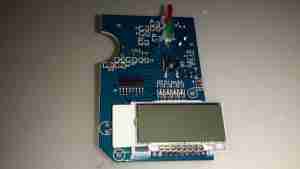 The other side of the board doesn't reveal much, just an LCD, a couple of LEDs, a pair of transistors, Op-Amp for the sensor & a main microcontroller.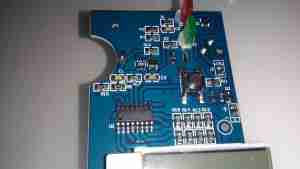 The microcontroller isn't marked unfortunately. It's not had the number scrubbed off, it's just never been laser marked with a part number. Above the micro is a SOT-23 LM321 low-power Op-Amp which does the signal conditioning for the CO sensor.
I tried to make this alarm trigger with the exhaust from the Eberspacher heater, which on a well-made branded alarm registered a reading of 154ppm after a few minutes. In the case of this alarm though, I couldn't make it trigger at all, no matter how long I exposed it to hydrocarbon exhaust gases. I won't be trusting this one then!
Nothing quite like a piece of safety equipment that doesn't work correctly from new!