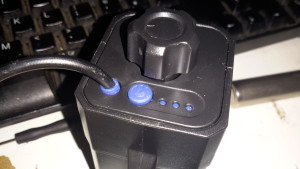 Since the 4×18650 battery pack supplied with my Cree head torch is pretty shit, even by China's standards, I figured something I could put my own cells into would be a better option. An eBay search turned up these battery boxes, not only with a direct battery output for my torch, but also a USB port for charging other devices when I'm low on charge.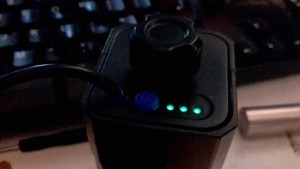 The output to the lamp connector is directly connected to the battery, through the usual Lithium Ion protection, but the USB output is controlled from a single power button. Battery charge condition is displayed on 3 LEDs. Not sure why they used blue silicone for the seal & then used green LEDs… But it does work, even if a little dim.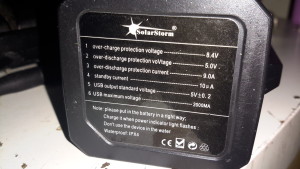 Essential information. Does claim to be protected, and from the already existing electronics for the USB this would be expected in all but the cheapest crap.
An IP rating of IPX4 is claimed, yet just above that rating is a notice not to be used in water. Eh?
This is sealed with an O-Ring around the edge of the top cap & silicone seals around the cable & retaining screw. I did test by immersion in about 6″ of water, and it survived this test perfectly fine, no water ingress at all.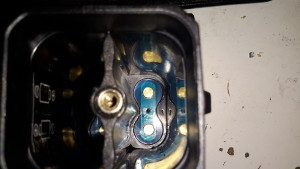 The casing holds a PCB at the bottom end with the cell straps.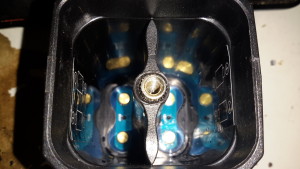 Someone wasn't that careful at getting the brass screw insert properly centred in the injection mould when they did this one. It's mushed off centre, but i's solidly embedded & doesn't present any problems to usability.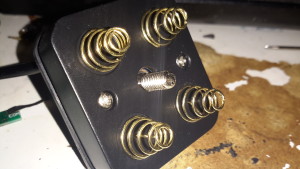 The top cover holds the cell springs & the electronics.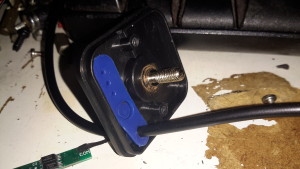 Removing the pair of screws allows the top cap to open up. The cable, button & LEDs are robustly sealed off with this silicone moulding.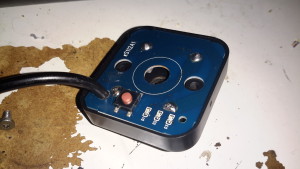 Here's the PCB, not much on the top, other than the power button & battery indicator LEDs.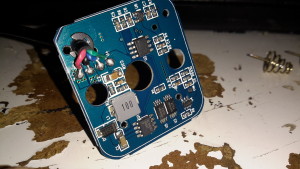 Desoldering the cell springs allows the PCB to pop out of the plastic moulding. There's more than I expected here!
Bottom left is a DC-DC converter, generating the +5v rail for the USB port, this is driven with an XL1583 3A buck converter IC.
Bottom right is the protection IC & MOSFETs for the Lithium Ion cells. I wasn't able to find a datasheet for the tiny VA7022 IC, but I did manage to make certain it was a 7.4v Li-Ion protection IC.
Top right is a completely unmarked IC, and a 3.3v SOT-23 voltage regulator. I'm assuming that the unmarked IC is a microcontroller of some sort, as it's handling more than just the battery level LEDs.
A pretty decent 4-core cable finishes the job off. For once there's actually some copper in this cable, not the usual Chineseuim thin-as-hair crap.