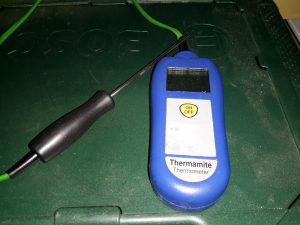 Here's another bit of commercial gear, a catering thermometer. These are used to check the internal temperature of foods such as meat, to ensure they're cooked through.
This was given to me with some damage, the battery cover is missing & the plastic casing itself is cracked.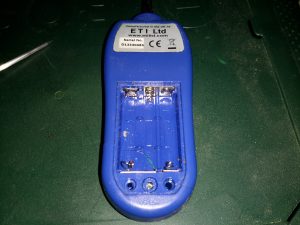 Power is provided by 3 AAA cells, for 4.5v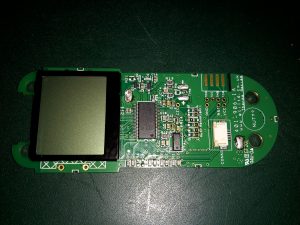 There's not much to these units, the large LCD at the top is driven by the IC in the centre. A programming header is also present on the board near the edge.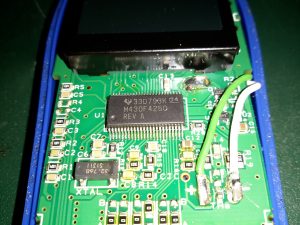 The core logic is taken care of with a Texas Instruments M430F4250 MSP430 Mixed-Signal Microcontroller. This MCU has onboard 16-bit Sigma-Delta A/D converter, 16-bit D/A converter & LCD driver. Clock is provided by a 32.768kHz crystal.
The probe itself is just a simple thermistor bonded into a stainless steel rod.