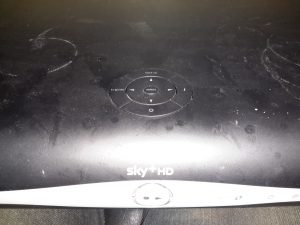 Time for another teardown! I managed to fish this Sky+ box out of a skip, but to protect the guilty, all serial numbers have been removed.
These are pretty smart devices, with DVR capability on board.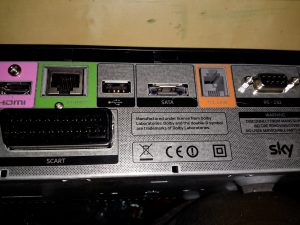 There's a lot of ports on these units, from RS-232 serial, POTS modem, eSATA, HDMI, USB, Ethernet, SCART, Optical, digital outputs & even composite video.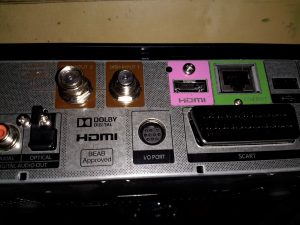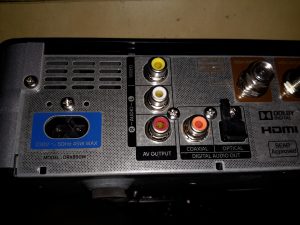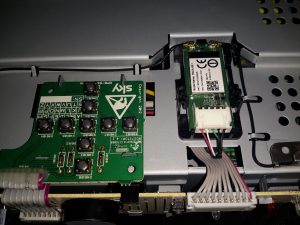 Removing the top plastic cover reveals the operation buttons & the built in WiFi adaptor, which is USB connected to the main logic board.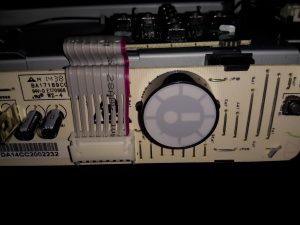 The PCB on the front of the chassis has all the indicators, and the IR Receiver for the remote.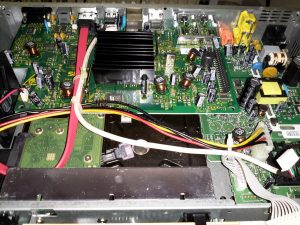 Removing the top shield of the chassis reveals the innards. The PSU is on the top right, 500GB SATA disk drive in the bottom centre. The main logic PCB is top centre.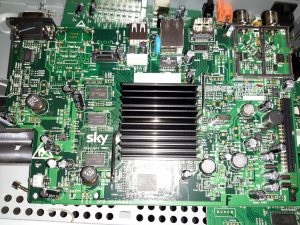 Here's the main logic PCB. The massive heatsink in the middle is cooling the main SoC, below.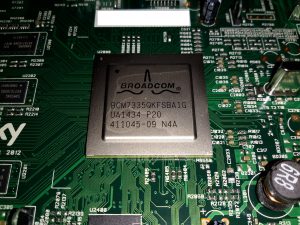 The main SoC in this unit is a Broadcom BCM7335 HD PVR Satellite System-On-Chip. It's surrounded by it's boot flash, a Spansion GL512P10FFCR1 512Mbit NOR device. It's also got some DRAM around the left edge.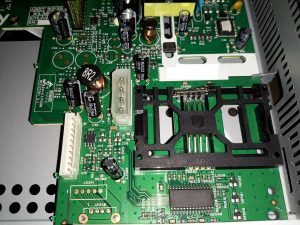 The smart card reader is on the PSU PCB, the controller here is an NXP TDA8024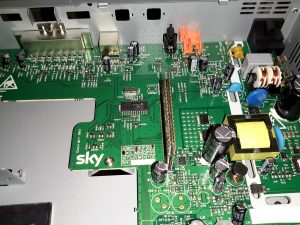 The PSU itself is a pretty standard SMPS, so I won't go too far into that particular bit. The logic PCB attaches to the large pin header on the left of the PSU, some of the analogue video outputs are also on this board.
There's also a Microchip PIC16F726 microcontroller on this PCB, next to the pin header. Judging by the PCB traces, this handles everything on the user control panel.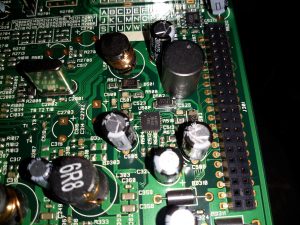 Some local supplies are provided on the logic board for the main SoC, the IC in the centre here is an Allegro A92 DC-DC converter. I didn't manage to find a datasheet for this one.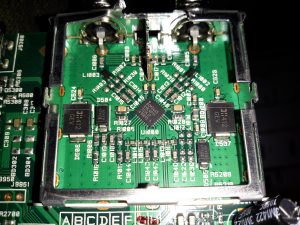 The RF front end for the satellite input is a Broadcom BCM3445 Low Noise Amplifier & Splitter, again not much info on this one.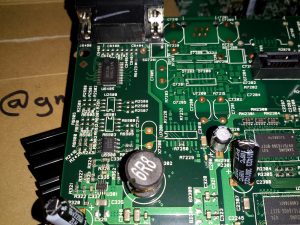 The standard MAX232 is used for the serial interface. I imagine this is for diagnostics.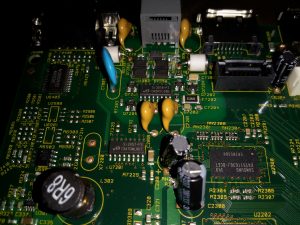 The POTS modem section is handled by a Si2457 System-Side device & Si3018 Line-Side device pair.