This is a Western Digital drive recently removed from my laptop when it died of a severe head crash.
Top of drive can be seen here.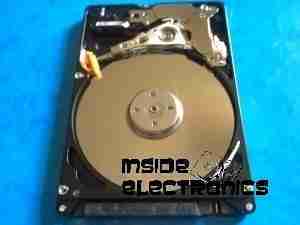 Here the cover has been removed from the drive, showing the platter, head arm & magnet. Yellow piece top left is head parking ramp.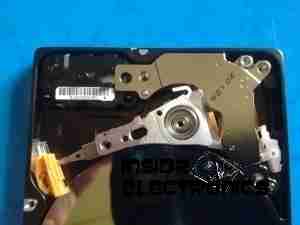 The head assembly of the drive is shown here. The head itself is on the left hand end of the arm in the plastic parking ramp. The other end of the arm holds the voice coil part of the head motor, surrounded by the magnet.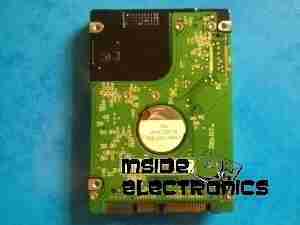 Bottom of drive, with controller PCB. SATA interface socket at bottom.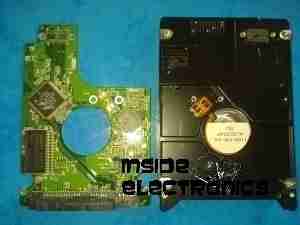 PCB removed from bottom of drive. Spindle motor connections & connections to the head unit can be seen on the bottom of the drive unit.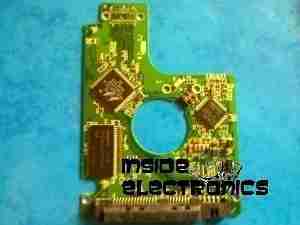 Controller PCB. Supports the cache, interface & motor controller ICs.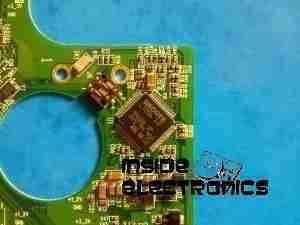 Closeup of the motor driver IC, this controls the speed of the spindle motor precisely to 5,400RPM. Also controls the voice coil motor controlling the position of the head arm on the platters.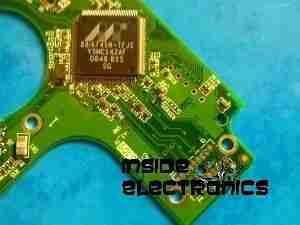 Interface IC closeup. This IC receives signals from the head assembly & processes them for transmission to the SATA bus. Also holds drive firmware, controls the Motor driver IC & all other functions of the drive.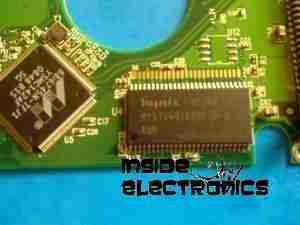 Cache Memory IC.