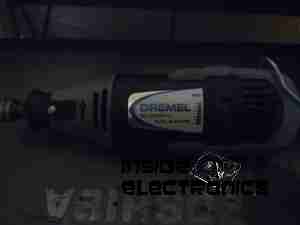 Here we have a Dremel MultiPro rotary tool, a main powered 125W 33,000RPM bit of kit.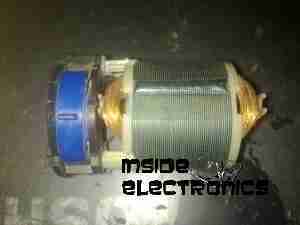 Here the field & controller assembly is removed from the casing.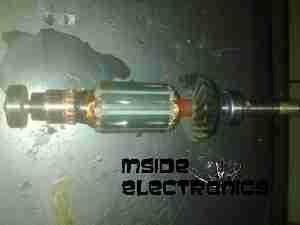 Here is the armature, which rotates at up to 33,000RPM. The brushes rise against the commutator on the left, next to the bearing, the cooling fan is on the right hand side on the power output shaft, the chuck attaches at the far right end of the shaft.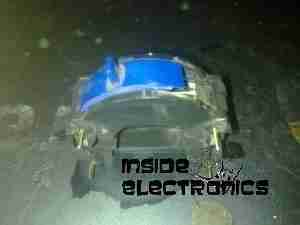 Here is the speed controller unit, inside is an SCR phase angle speed controller, to vary the speed of the motor from 10,000RPM to the full rated speed of 33,000RPM.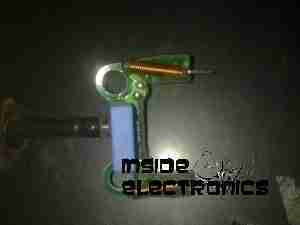 This is the mains filter on the input to the unit, stops stray RF from the motor being radiated down the mains cable.